Attempts to create a clear and positive brand for Hong Kong have been made for 20 years, but we all need to work together to make a success of it, argues Dr Norman Law
---
CITY BRANDING, WHICH deals primarily with planning, organizing and communicating the image of a city, has been on the agenda of many city governments for some years. It evolved from marketing, similar to corporate branding and product branding. A city brand represents intangible products and provide unique configurations of environment, culture, and touristic attractions.
A city's brand is now one of the important factors that affect the competitiveness of a city, making it attractive for entrepreneurs, skilled workers, investment, and tourists. Today, successful cities need to be branded like products and corporates. It is possible for a city to have a brand that represents a place of quality. This will in turn establishes brand loyalty, which is essential for the economic success of the city.
UNIQUENESS
Hong Kong's uniqueness lies in its being international while also being part of China–and that applies in many areas, including financing, trade, tourism and higher education. Its positioning as Asia's world city is built on a solid foundation of competitive strengths. Strategically located at the heart of Asia, it is a cosmopolitan city offering global connectivity, creativity, diversity and entrepreneurship coverage in a free, secure and dynamic environment.
HISTORY OF BRAND BUILDING
The idea of branding Hong Kong emerged around 1997. In 2000, the Commission on Strategic Development, a group of senior public and private sector representatives advising the Chief Executive, recommended that Hong Kong needed to promote its unique position as one of the most cosmopolitan and vibrant cities in Asia to a wide range of international audience and successful external promotion programme could have a significant positive impact on Hong Kong's ability to achieve a number of key economic, social and cultural objectives.
To prepare for the launch of the BrandHK programme, the HKSAR government appointed a team of international communications experts to research the city's core values and attributes and develop a strategy to position the city. A year of extensive research and consultation was carried out among opinion leaders in Hong Kong and overseas. The findings concluded that the positioning as "Asia's world city" best reflected the city's unique features – Hong Kong as a natural, vital and multicultural gateway not only to and from China but also to the rest of Asia and beyond.
LOW RANKING
According to the Anholt-Ipsos City Brands Index 2020, which is based on six factors (physical appeal, amenities, warmth of inhabitants, educational and business qualities), London is the world's top city brand, with Sydney, Paris, New York, and Rome rounding out the top five.
Tokyo ranks in the second tier (11-20), while Singapore, Seoul and Hong Kong in the third tier (20-30). Hong Kong's rank is lower than Tokyo, Singapore and Seoul. It means that Hong Kong has to put in more effort to catch up with these cities in the Asian Pacific region.
CHALLENGES
A key challenge of city branding is the difficulty of ascertaining the community's identity and core values in a manner that is widely acceptable, easily marketable, and presentable. In this light, strategies of product branding may be less appropriate in the context of a city where ownership, stakeholder involvement and branding development are more complex.
The process of creating a city brand must be coordinated both from the combined expertise of two disciplines:  from the perspective of marketing techniques, and from the viewpoint of urban development strategies, including socioeconomic and planning. The branding can be deemed a success if it can deliver core urban values that are valid, distinctive, and communicable.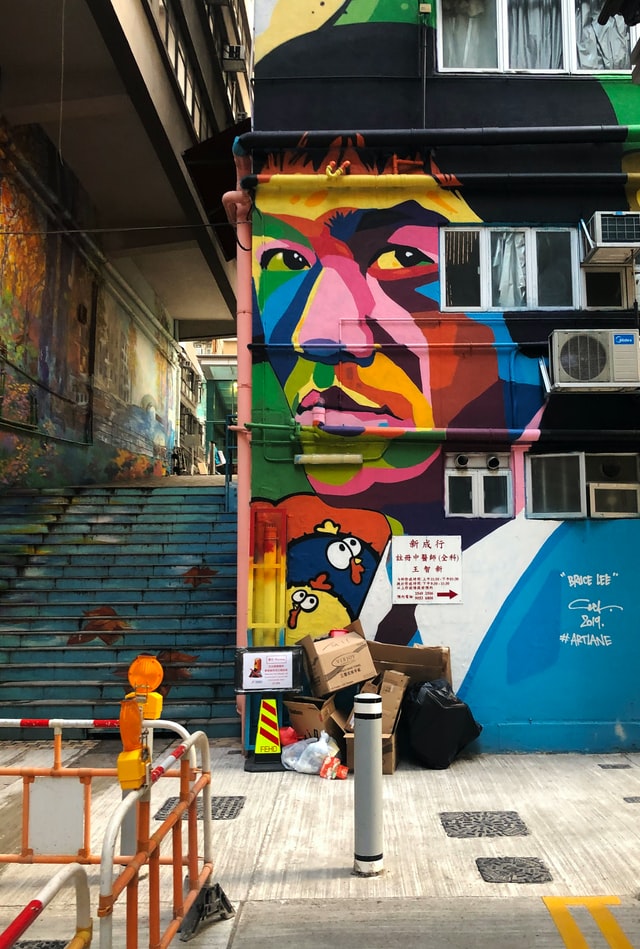 MORE THAN SLOGANS
The establishment of a city brand cannot be achieved by putting forward slogans only. It can be only attained by setting up an appropriate brand positioning, coupled with full scaled brand management work to reflect its brand equity. If the positioning is unclear, and there is no long-term planning, then it would be difficult to set up a good city brand.
The cities complete with other places for attention, investment, visitors, shoppers, talent, events, and the like. Accelerated and physical and intensified globalization leads to a situation where the main competition is no longer the neighbouring cities, but cities around the globe.
And this global competition is no longer limited to the big cities and compete for the HQs of multinational corporation and UN bodies, or for large sports events. Thanks to technological advances and market deregulations, even smaller places can suddenly be confronted with competitors located on another continent.
SUGGESTIONS
Hong Kong's value proposition as a global nexus of business, communication, transport and culture needs to be more clearly spelt out. The positioning of a city's brand is closely linked with its future development direction.
Hong Kong's long term goals include being a hub of high technology and innovation and specialised services. City branding should proceed along with product/service branding and corporate branding to manifest Hong Kong's image as a city of high quality. As such, city branding needs to be a joint effort of the government, the business sector, and the community in general, with the government taking the lead.
At the end of the day, maintaining and consolidating a good city brand requires a huge pool of talent. We need to attract more talented people to Hong Kong.
---
Image at the top by Daniam Chou on Unsplash