A FORMER WORKER at a Chinese takeaway in the southern English city of Bristol has become a senior leader in China. Leung Chun-ying, who earned £10.50 (US$14) a week selling Chinese food, curry and chips, at a humble high street eatery is now vice chairman of the Chinese People's Political Consultative Conference, a top governing body in the world's most populous country.
"I worked behind the counter for six hours an evening for Friday, Saturday and Sunday, and I was paid £3.50 a night so I made £10.50," he said. "We also sold sweet and sour pork, sweet and sour chicken, chop suey and curry."
He talked about his first job in a TV interview this weekend on Friday Beyond Spotlights. Almost every town in the UK has a "chippie" selling hot food to takeaway customers, and immigrants from Hong Kong and mainland China have become major participants in the trade—UK citizens generally dislike working in the evenings.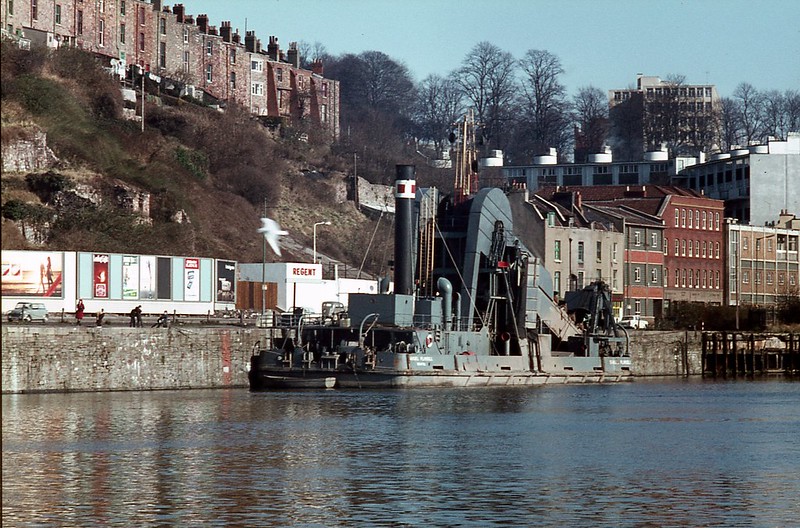 TAKING EDUCATION SERIOUSLY
CY Leung admitted that "life was a bit challenging" at the time because of the cost of living and high inflation in the UK in 1974. But he came to appreciate the culture of the country and enjoyed getting to know local people. Yet he still retained his Asian habits, such as taking education very seriously.

At Christmas, he decided to spend almost a third of his week's earnings on a black school bag, which he bought for £2.99 at a sale in a high class department store in Bristol. He used it every day, carrying textbooks wherever he went, and took it back to Hong Kong when his course was completed, using it for many years.
ONE-WAY TICKET
Leung's parents had been immigrants to Hong Kong from Shandong, a coastal province in East China. His father worked as a police officer, stationed at Government House, looking after Sir Murray MacLehose.

But the young Leung had been very bright and had won a scholarship to King's College in Bonham Road, one of the top government schools in the city. He went from there to Hong Kong Polytechnic, which had grown out of a government technical college.
In 1974, the family saved up to buy their son a one-way ticket to England for further studies, so that he could become a Chartered Surveyor with the extra cachet provided by a western education.

The young man arrived at the train station in Bristol and then went up to a random stranger to point him in the direction of an address he'd been given where a landlady would give him a room.
"Sir, how do I get to Fishponds?" he asked.
The man gave him a lengthy answer: but the young Hongkonger couldn't make head or tail of it.
And that's how he learned about British regional accents, the Bristol accent being as challenging as some of the northern ones.
WALKED TO SCHOOL
But he eventually found his new home in Fishponds – a district named after disused quarries which had been filled with water—and signed up to attend Bristol Polytechnic to do further study on real estate topics, and of course work in a Chinese takeaway.
"I walked to school every day. It took me 55 minutes in the British weather," he said.
Despite the hardship, Mr Leung said his three years in the UK was "very meaningful". Even today, he recommends that young people in Asia spend time in the west.

"The level of education in Hong Kong, tertiary, secondary, is actually very good, but I still encourage them to study overseas," he said. It's really important to "broaden your mind, see how other people live."
Returning to Hong Kong, he worked for Jones Lang Wooten, an international property firm in the city, as a chartered surveyor.
SEEING CHINA'S RISE
Leung Chun-ying was one of the early people to see that China would be an economic powerhouse, and often travelled into the country to advise senior people there on the property sector. In particular, he hit it off with the then mayor of Shanghai, Zhu Rongji – who later rose to become premier of China. Building bridges between the international business community and the emerging real estate players in China, Mr Leung and the company he came to lead both thrived.

In 2012, he was a surprise winner of the leadership contest in Hong Kong, and served for five years. At that time, it was accepted that Henry Tang was Beijing's preferred candidate for the job.  In the past, London had always chosen Hong Kong's leaders, with no say at all for the local people. From 1997, Beijing was involved with the process, but allowed local people to have a say in the matter – and on this occasion, set aside its initial preferences for an alternative choice.
Since then, Hong Kong has been through some stormy times, but surveys show that the people of the city are overwhelmingly keen on having positive relations with mainland China.
OPEN TO EAST AND WEST
In the press, people tend to paint CY Leung as a gung-ho pro-China voice, but in real life he eschews unhelpful labels and emphasises the important of seeing the best of the west and the east. He learned so much from living in the west, and from spending time in mainland China. Being open is key—and that's our advantage, he argues.
He believes it is likely that Hong Kong has more "returnees from elsewhere" than literally any other place on earth. In the past, our people went to UK or Canada or the United States or Australia and returned, he notes; these days, many still go west and return, while tens of thousands every year go into mainland China before coming home.
But wherever young people choose to go, it's worth making that journey. "Going away to live by yourself in a totally foreign environment is very, very enlightening," he said.
BACK TO THE FRYER
And what of his past life, serving sweet and sour pork to British buyers? He remembers it fondly, and has returned to Fishponds several times in his life to reconnect with old friends, he said.
And that school bag that he bought for £2.99 in Bristol worked fine – and he still owns it today. To him, it represents education and hard work. It has certainly taken the young man from the Chinese takeaway a very long way.

---
Leung Chun-ying was interviewed for Friday Beyond Spotlights. Season One of the show is hosted by Patrick Tsang On-yip, Vice-Chairman and Executive Director of i-Cable Communications and CEO and Director of Chow Tai Fook Enterprises; and Nick Chan Hiu-fung, a lawyer and elected lawmaker serving on the National People's Congress.
---
The full interview can be seen at these links:
---
Image at the top by Walt Jabsco/ Flickr and Rathfelder/ Wikimedia Commons