HONG KONG MASTER CHEF HU ZHU has become a legend for his knowledge about the Manchu-Han Imperial Feast of 1720.
More than 40 years ago, in 1977, he presided over a multi-day recreation of the event in Hong Kong.
And even today, he gives talks and hosts dinners recreating dishes from the famous menu of the Kangxi Emperor.
For a report on the original Imperial Feast, click here.
Or scroll down to read more about Mr Hu.
THREE MONTHS SALARY
In early 1900s Guangzhou (廣州), many wealthy officials and merchants flocked to the Tai Sam Yuen Restaurant (大三元酒家) to eat shark's fin soup, which in those days was not considered a forbidden delicacy.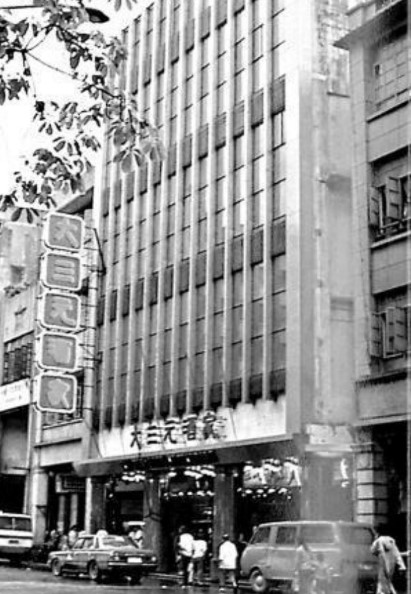 In particular, they raced to order a dish called Braised Fin in Brown Sauce (紅燒大裙翅).
It was enormously expensive, at three months' salary of an ordinary worker at that time. But despite this, it was so delicious that there was more demand than supply.
What was the secret? The chef who created the dish was named Wu Luan, and he explained that only the fins of bullhead sharks (虎鯊) could be selected as the main ingredient. It was cooked in a special blend of herbs and spices that created a resilient yet crisp texture.

After Wu's skillful cooking, you could tell it was perfect by a simple sign: You pick up a piece with chopsticks and the two ends will fall into an oval shape.
Sharks fin soup became a standard element of Chinese banqueting until recent years, when environmental concerns caused the dish to be dropped.
MOVE TO HONG KONG
After the second world war broke out, Wu left Guangzhou and arrived in Hong Kong. He opened a restaurant in the city, calling it "Pavilion of Red Plum" (紅梅閣酒家). He often bought his ingredients in a South-North trading house. The shopkeeper's son was interested in food preparation and caught Hu's attention. The young man was Hu Zhu, who was destined to continue Wu's outstanding culinary skills all the way through to the next century.
In 1960, Wu Luan entered the Venezuela International Cooking Competition and defeated renowned chefs from France and Italy. He had helped to put Hong Kong on the international culinary map of the world.
NEXT GENERATION
By 1965, his young protégé was ready to spread his wings. That year, Hu Zhu formally acknowledged Mr Wu as his master as he started work in an eatery in Kowloon City called Very Good Restaurant (百好酒樓).

The young Hu had an affluent family background and studied at Wellington College, a top-class private middle school in Hong Kong. His friends were puzzled as to why he would want to be an apprentice in a Chinese restaurant.
But while working for a master was a good reason, there was another issue too. His father became ill, and the young apprentice became breadwinner for the family.
He worked long hours, getting up early every morning and finishing work at dusk. Sometimes he would stay in the kitchen after his shift was over, to learn more.
Before leaving at midnight, one of his jobs was to check that none of the waste collection areas contained materials that he could retrieve for practice.
"Forty-five kinds of fins were sold in Very Good Restaurant at that time, and each expensive ingredient was essential for my practice," he said.
It was hard work, but he felt it was worth it to learn from a master—whose footsteps he could follow. "I could not bear the hardship of working without my master's encouragement," he said.
HSIN KUANG LAUNCHED
In 1980, based on the culinary skills learned from Mr Wu, Hu Zhu established the Hsin Kuang Restaurant (新光酒樓) in North Point.

It was a massive success. It became the largest, busiest Chinese restaurant in Hong Kong, attracting local and international diners to try its range of traditional Chinese cuisines, including Peking Roast Duck, Shunde cuisine (順德菜) and Hakka cuisine (客家菜).
Today, he feels that people can try to recreate Chinese cooking in other countries, but it is never the same. "The culinary tradition is the only thing that others cannot pillage," Hu said in a recent interview. "Things like advanced scientific technology and education can be learned, but traditional cuisines are special; they are always rooted in a nation and cannot be changed or moved."
---
Image at the top by Emily Zhou