IMAGINE A FUTURE where you can discover huge amounts of information about your health and your future by simply giving a blood sample to a scientist. That future is already happening.
Medical technology star Dennis Lo Yuk-ming, developer of the liquid biopsy, will be among many world-class scientists who will meet in Hong Kong tomorrow (14 Dec 2022) for the start of a major biotechnology conference.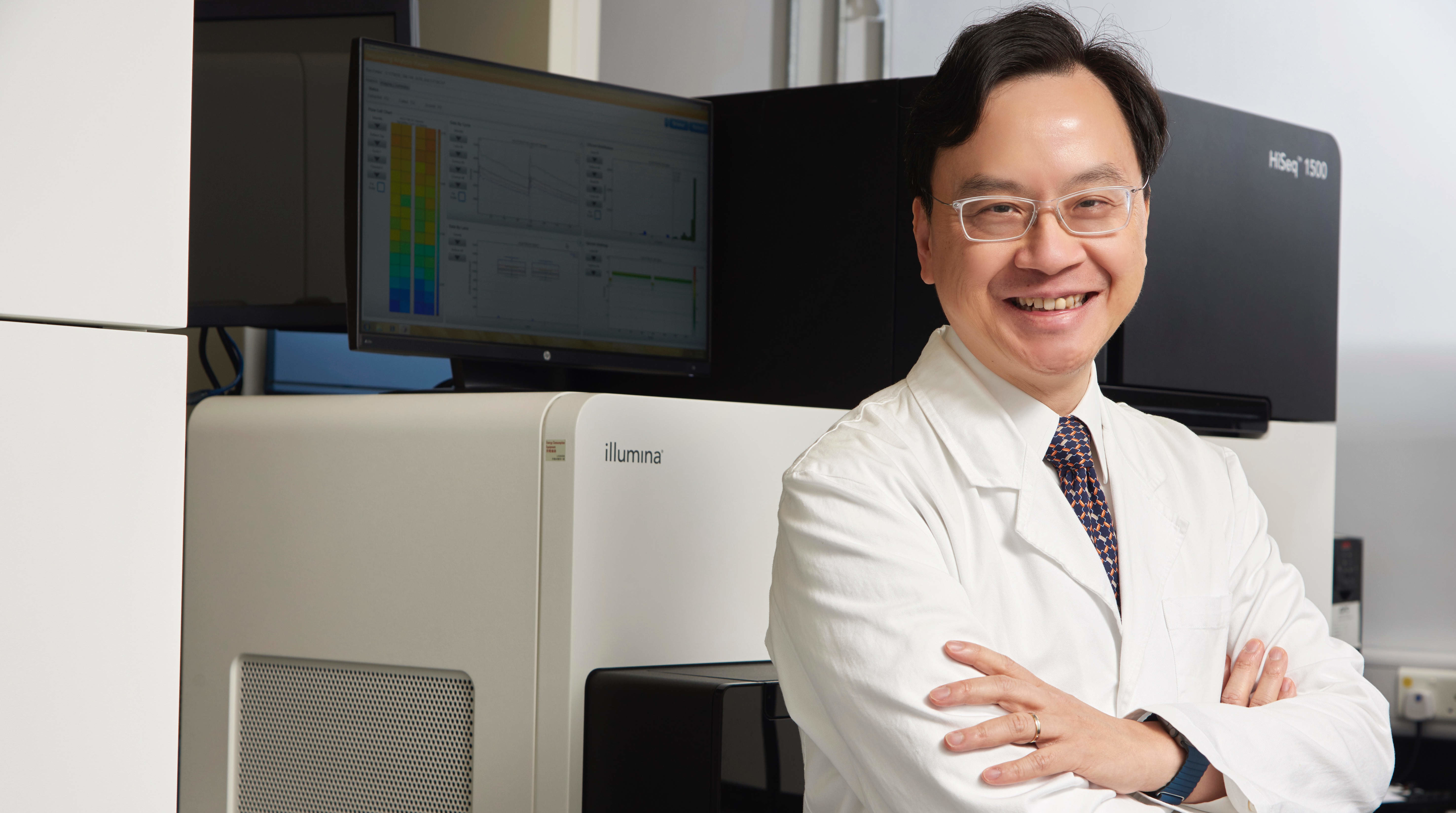 Dr Lo's techniques worked spectacularly well and have been adopted around the world for multiple applications.
(In contrast, claims of diagnosis-by-blood-drop from Elizabeth Holmes, right, of Theranos in the United States, turned out to be fake and she is now serving an 11-year prison sentence.)
At BIOHK2022 at the convention centre in Wan Chai, the scientists will share their latest breakthroughs but also look at shifting patterns of financing research, development of commercial applications, and ways to make the most of the rise of the Greater Bay Area in Southern China.
A well-known attendee is Dr Lo of Chinese University who became famous for his ability to make discoveries about a range of medical issues by simply looking at blood, or more specifically, the DNA in blood plasma. His technique can detect bacterial infections, monitor organ transplant rejection, and screen for a dozen types of cancers. For pregnant women, it provides early detection of genetic disorders in developing babies.
He got the idea of concentrating on plasma (the liquid in which blood cells flow) when thinking about the boiling water he had added to his instant noodles in his study room at Oxford University.
Unlike Ms Holmes' imaginary systems, Dr Lo's techniques not only work with remarkable levels of accuracy, but have been adopted in more than 90 countries and been used successfully on millions of patients.
Also present at BIOHK will be Albert Tsai, chief medical officer of Zhaoke Ophthalmology, a firm in Nansha, Guangzhou, which is making breakthroughs by curing common eye problems using drugs instead of surgery.
Among the topics being discussed at the conference are:
Global collaborations and "impact investment" to advance cancer research
The building of a bio economy for Hong Kong based on "public interest capitalism"
Ways to make use of new technologies such as mRNA
Financing for development in the Greater Bay Area
The meeting will also look at the China-inspired long range focus. Biotechnology has been identified as a key focus for Hong Kong and the Greater Bay Area in the latest five-year plan from Beijing. Dr Kennedy Wong, a National Committee Member of the Chinese People's Political Consultative Conference will chair a panel on that topic.
The biotech conference will have more than 80 speakers and panellists. It runs from December 14 to 17, 2022.
---
Image at the top by Julia Koblitz on Unsplash