THE FOURTH LAW of Thermodynamics says that for every person who decides to work at home, another person in the same building will start a major renovation project.
As the Covid-19 era started, half of humanity had to work at home.
And the other half of humanity went and got their loudest biggest baddest drills. Mwa ha ha ha ha.
So, here's the deal. I'm a mother of four. As fate would have it, the peak hours for online learning for the children coincided exactly with prime drilling and hammering time.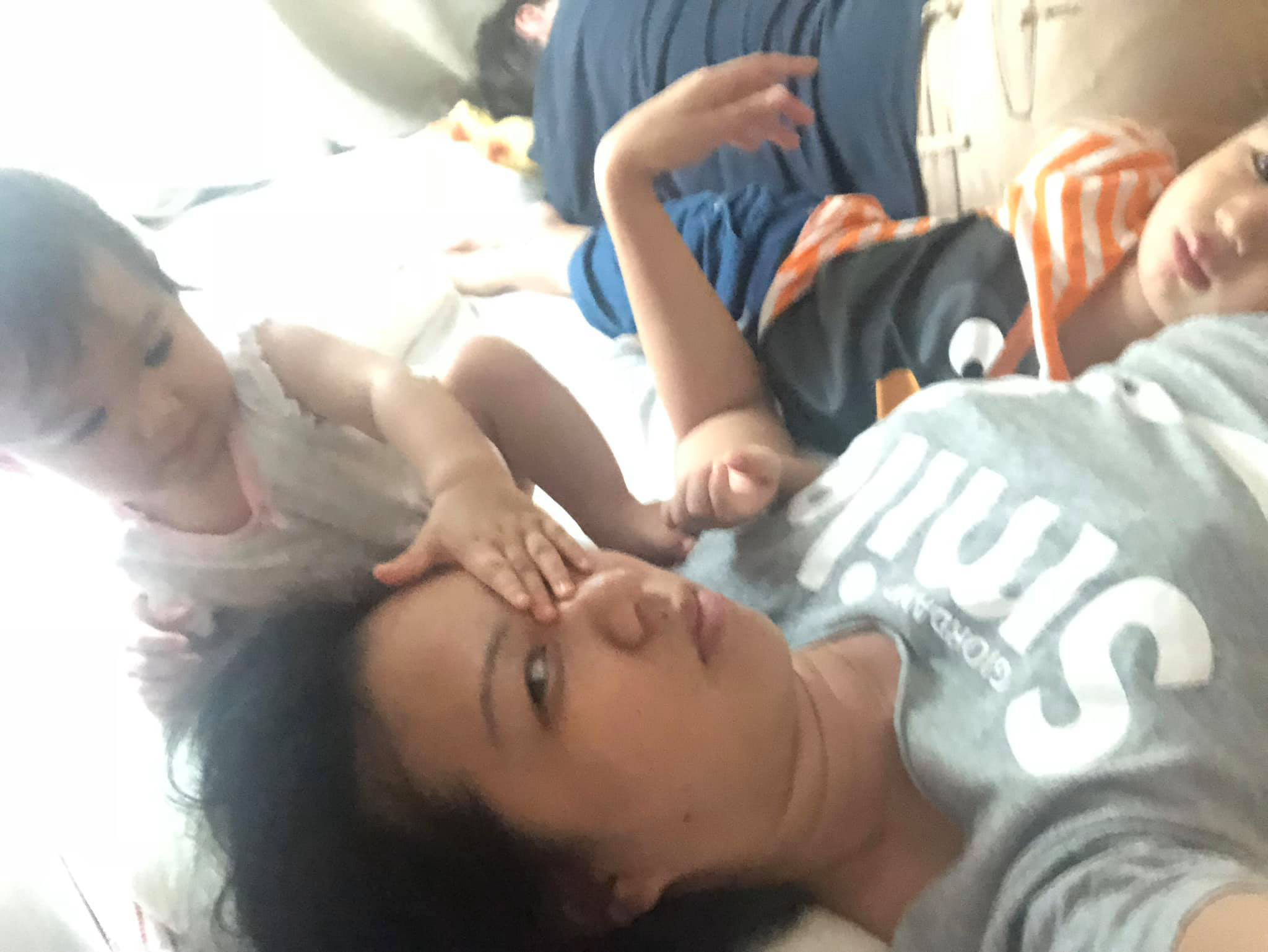 But somehow, the children and myself survived nearly a year of attempting to communicate via Zoom, Google Classroom and Microsoft Teams to an incidental music background of BOOM BOOM, BANG BANG, RATATATATATATATAT.
Our family nobly resisted the urge to join the symphony of interior construction.
Until we found we had to. During a children's birthday party, our bathroom sink decided to join in the fun by turning into an indoor water feature.
Being married to a Polish engineer, you would expect that this problem could be solved internally. Right? Wrong.
Let me tell you a story.
Seven years ago, an Irishman suddenly showed up at my doorstep, announcing he was there to take a look at my "wardrobe problem".
Huh? It transpired that a woman I had met a few weeks earlier on Facebook had been horrified that I didn't have a wardrobe and sent her husband to my home in Discovery Bay to see if he could build one for me. "Isn't your husband Polish?" he asked, confused that he wasn't doing his job.
Amused, I mentioned this to my husband when he came back from work – and a week later we had a new wardrobe – not handmade by a Pole, but delivered by IKEA.
Still, the bathroom needed fixing. We studied calendars and covid-restriction periods and carefully arranged suitable dates for our contractor, Mr. Wing, to do the work when the children were all back at school.
Unfortunately, the naughty virus had other ideas.
It promptly reappeared at the last possible moment, closing the children's schools exactly when Mr. Wing was booked to appear with the same amount of men and equipment that most countries use to build an international airport.
Mr. Wing considerately arranged for his workers to do the quiet stuff, like fiddling with wires, in the morning, when most school lessons took place via Zoom, and the noisy stuff later.
So the electrician came early, did his stuff first thing in the morning, and then left for the day. It was only after he had gone that we discovered he had shut down all the electricity for half the flat – the half which contained all the equipment that enabled the Wi-Fi to work!
What to do? How to interact with schools?
Hubby, on the phone, had no solution. "Maybe wait until tomorrow?"
But my four-year-old had urgent and immediate needs. "Hey Google," she called. "Play Peppa Pig."
Google calmly broke the bad news. "Sorry. I am not connected to the internet right now. Please wait."
Don't panic, don't panic, DON'T PANNNNIIICCCCC.
I used the mobile data available on my phone to email my son's teachers and tell them that he would be missing several lessons.
Mr. Electrician, summoned back, eventually reappeared and broke the bad news that our main circuit fuse had blown beyond repair and it would take several hours before we'd get our power back.
I stared at him. "What about the Wi-Fi?"
His face said it all. No chance. The equipment was all embedded in the part of the apartment furthest away from the electricity sockets that were still working.
That was it. I had had enough. Sometimes you can wait around for men to figure out how to deal with problem. Sometimes you just have to unleash your female superpowers and just get things done.
I hunted down our longest extension cords and managed to create an electric cable of roughly the same length as the Keystone Pipeline that goes from Texas to Canada.
Wrestled the TV cabinet back. Untangled the Wi-Fi cable from three million other cables. Replugged it into the new power source. Blink. Lights on: Good. But weak connection: bad. Oh! Maybe I need to plug in the router? Untangle that one too. Plug in two more random boxes.
Yay! We were back on Zoom. Done it.
Hubby arrived home and looked at the extension cords snaking across from one end of the house to the other and shook his head.
It may not be elegant, but at least we could function.
And then, somewhere in the distant recesses of the building, we heard it.
Someone started drilling.
* * *
Lisa Ip, whose married name is Lisa Baczkowski, lives with her husband, four children and two dogs in the semi-autonomous enclave of Discovery Bay in Hong Kong. A "see-lai" is a Hong Kong housewife, worrying about pork prices at the market, getting her kids to finish their homework, and possibly juggling a career. (Respect — Ed.)
* * *
Picture by Avel Chuklanov at Unsplash