MANY HONG KONG people have opted to go north for retirement. Currently, more than 500,000 Hongkongers, many of them elderly people, have already moved to the Mainland. They benefit from the SAR government's special schemes for Guangdong and Fujian, which allow eligible seniors across the border to receive monthly welfare payments from Hong Kong.
They makes it easy for them to move to Greater Bay Area cities and take advantage of the lower cost of living and superb residential care services there. It is expected that the number of elderly people moving north will rise steadily as the number of elders among Hong Kong's population becomes increasingly large.
"Fruit money" at HK$1,475
Local elderly people aged 70 or above living in Hong Kong, Guangdong or Fujian provinces are entitled to get the monthly Old Age Allowance, commonly known as "fruit money" of HK$1,475. The allowance scheme is non-means-tested, so there is no income or asset assessment.
Monthly Old Age Living Allowance at HK$3,815
Hong Kong elderly people aged 65 or above living in Guangdong and Fujian can receive a monthly Old Age Living Allowance of HK$3,815, provided that their income and assets do not exceed the prescribed limit. The government has planned to merge the lower allowance of HK$2,845 and the higher one of HK$3,815 in the second half of this year. Due to a lower cost of living and cheaper property prices in most Greater Bay Area cities, the money goes much further than it would in Hong Kong.
Annual Elderly Health Care Voucher at HK$2,000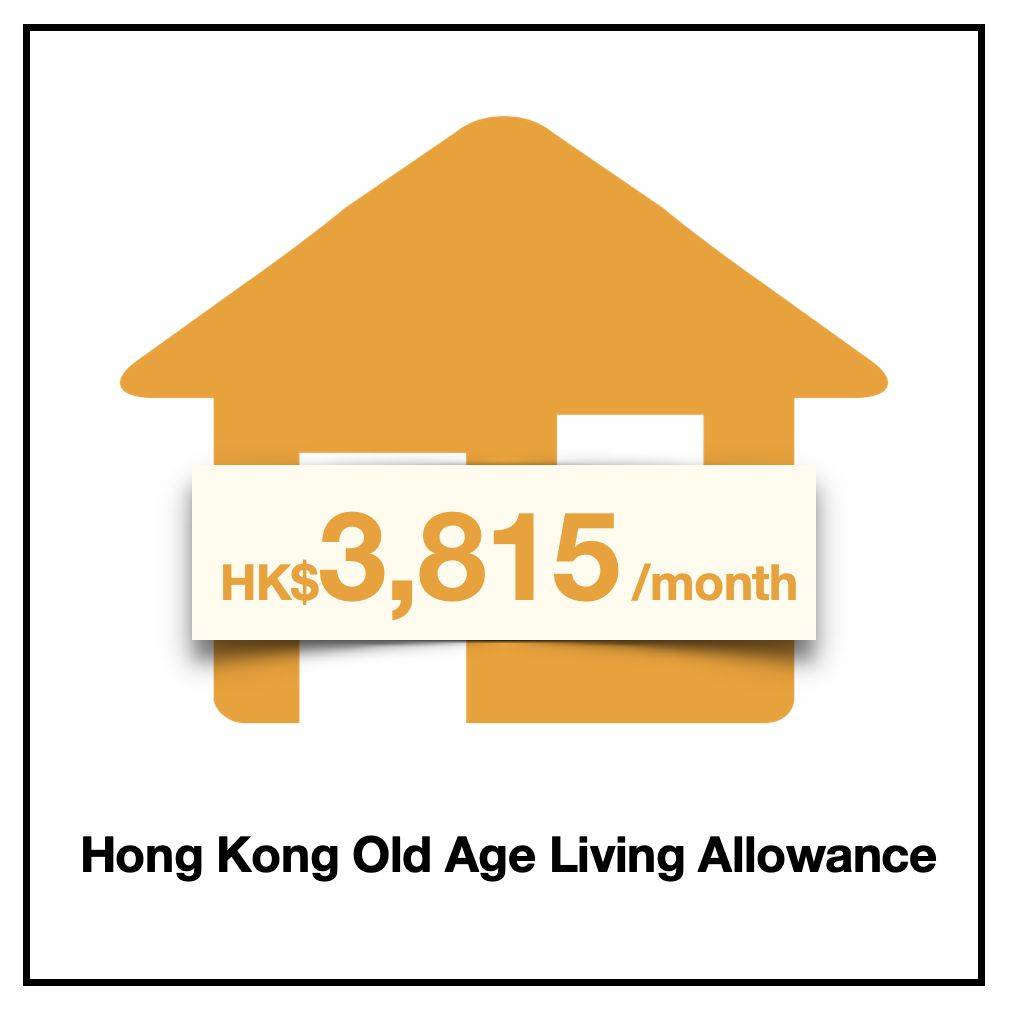 Under the Elderly Health Care Voucher Scheme, local elderly people who are aged 65 or above enjoy vouchers of HK$2,000 each year they can use for private healthcare services provided by doctors. The unused vouchers each year may be retained for use in future up to an accumulation limit of HK$8,000. 
4,400 elders used health care vouchers at the HKU-Shenzhen Hospital
Currently Hong Kong seniors can use the health care vouchers at the University of Hong Kong-Shenzhen Hospital in Futian District. Some 4,400 Hong Kong elders used medical vouchers at the hospital as of October 2019.
57.9% of elderly people living in GBA because of their family members' presence there
Based on a research study by the One Country Two Systems Youth Forum, 57.9% of Hong Kong elderly people who responded said they moved to the GBA cities because their families are there to take care of them. About 39.6% of respondents said there was a good social welfare system in the Mainland, while 32.9% said they have stayed in the bay area because of high-quality healthcare services there.
Over 83% satisfied with Mainland's elderly residential care homes
With affordable elderly care services across the border, local elderly people are willing to live their lives to the fullest there. The research study showed that 38.5% of respondents were fully satisfied with facilities and environment in the elderly residential care homes in the Mainland; 44.6% said they are satisfied with it, while 9.2% said it was average and only 7.7% were not satisfied. This shows that many elderly people are willing to move outside Hong Kong, one of the world's most expensive cities, to the bay area for pursuing better residential care services and fulfilling retirement life.
---
Picture at the top: Main picture: Peter Lopez/ Pexels