IN HONG KONG IN THE 1960s, a teacher looked at her daughter and wondered how to instil in her a love of culture. They were not a rich family, but strongly believed that parents should help to generate a love of books, literature and the arts in every child, whatever their social status.
The girl, Winnie, was five years old. Her mother decided to offer her a prize of a small gift or a coin if she learned to recite a classical Chinese poem.
By this method, little Winnie managed to regularly earn a little money, and then went out and spent it on more reading matter. She purchased copies of a Hong Kong comic book series called Children's Paradise, written in Chinese.

One day she managed to recite the whole of The Song of the Everlasting Lament, a celebrated (and very, very long) classic poem by Bai Juyi (772 to 846). Her amazed parents were so delighted, they gave her one whole Hong Kong dollar as a prize. Which she spent on more reading matter.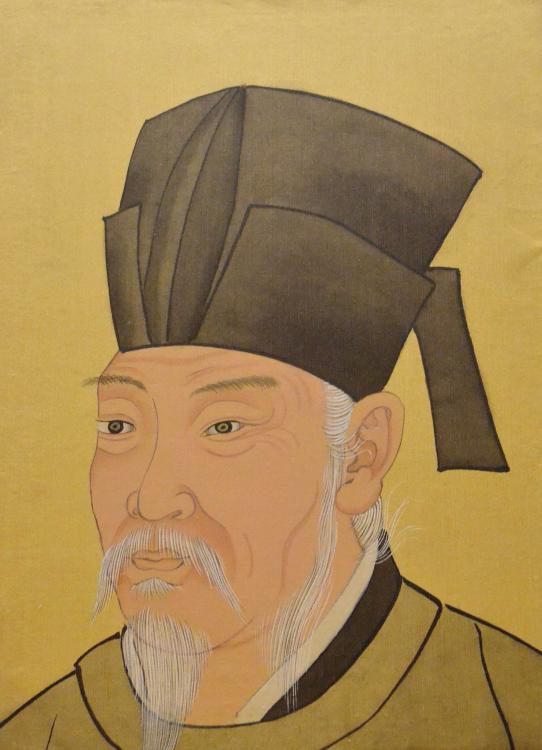 The result was a virtuous circle which made Winnie better and better at Chinese. "And that gave me a sense of identity, made me feel proud of myself," she said as an adult, recalling that period.
FIFTY CENTS A CLASS
Winnie Tam was a bright child, and her mother employed her to help grade school test papers – fifty Hong Kong cents for each class-ful of papers. This didn't make her rich, but taught her the importance of working hard and focusing carefully.
The emphasis on education had a positive result, with the young woman doing well at school, studying law, and beginning what was to become a celebrated legal career as Winnie Tam, barrister-at-law. By that time, her mother had retired from teaching, and decided to devote her time to her own artistic endeavors, becoming a keen amateur calligrapher.
COMMUNICATING THROUGH LITERATURE
One day she called her daughter at her legal office and asked which lines from literature were special to her. Winnie got to thinking about the great pieces of literature that had stayed with her from her reading. She shared them with her mother, who would turn them into calligraphic art.
This became a regular challenge. "We communicated in art and literature," Winnie said.
One of her mother's renditions of a favorite poem was so beautiful that Winnie keeps it even today as one of her most precious possessions. "It was very precious to have that memory after the time after I started working on my legal career," Winnie said. As a lawyer, she retained her interest in creativity, specializing in intellectual property.
---
This story and others were shared by Ms Tam on Friday Beyond Spotlights. Scroll down to read more, or watch the two parts of the show below.
PART ONE:
PART TWO:
---
PALACE MUSEUM
Fast forward to today, and Winnie Tam's current focus of attention reflects that childhood very well. She is chairwoman of the Palace Museum, established as part of a huge effort to turn Hong Kong into a regional hub for arts and culture.
The new Hong Kong Palace Museum features rarely seen historical works from the collections of the Forbidden City in Beijing, plus modern works from China and the wider world, including the Louvre Museum in France.
Hong Kong's new identity as part of fast-developing China, is not just about economics and GDP, but also culture, Ms Tam says. Hong Kong has been assigned a role as an international cultural hub under China's 14th Five-Year Plan (2021-25). For that reason, the museum hosts international exhibitions from around the world, as well as modern pieces of art.
WORLD CLASS CULTURE
Winnie Tam dismisses accusations that Hong Kong is cultural desert—and not just because it has excellent range of museums. "We see Hong Kong bringing up a world class orchestra, world class performances in ballet, international award-winning art groups. Our performing arts school is one of the best, if not the best, in the region where students from across the region come to study," she says.
In recent years, Hong Kong people have been stressed out by so many things, and it's time to take a moment to de-stress and recognize our values. Art, whether you are appreciating it or making it yourself, is a great tool for that. "That is the important message that we would very much like people in Hong Kong to share: arts and culture is for everybody," she said.
LIFE ISN'T EASY
But she has a warning too. Life isn't easy, and young people in particular need the quality known in English as "grit", a word associated with courage, determination, and the ability to overcome adversity. "It is very important for young people to know right from the start that the path in front of them is not going to be all flat and easy," she said.
Other qualities that young people should work to develop are open-mindedness and gratefulness. We mustn't get into mental ruts, and we should appreciate what we have, so as to cultivate a healthy mindset.
WORKING TOGETHER
As for this city, we need to work together to create a positive future, she says. Dialogue at all levels, from person to person, governments to governments, and between all the different special interest groups, is vital, she says.
"I believe it is so important for us to find common ground rather than only focus on differences and also to have, as our goal, doing things for the common good rather than for promoting self-interest," she said.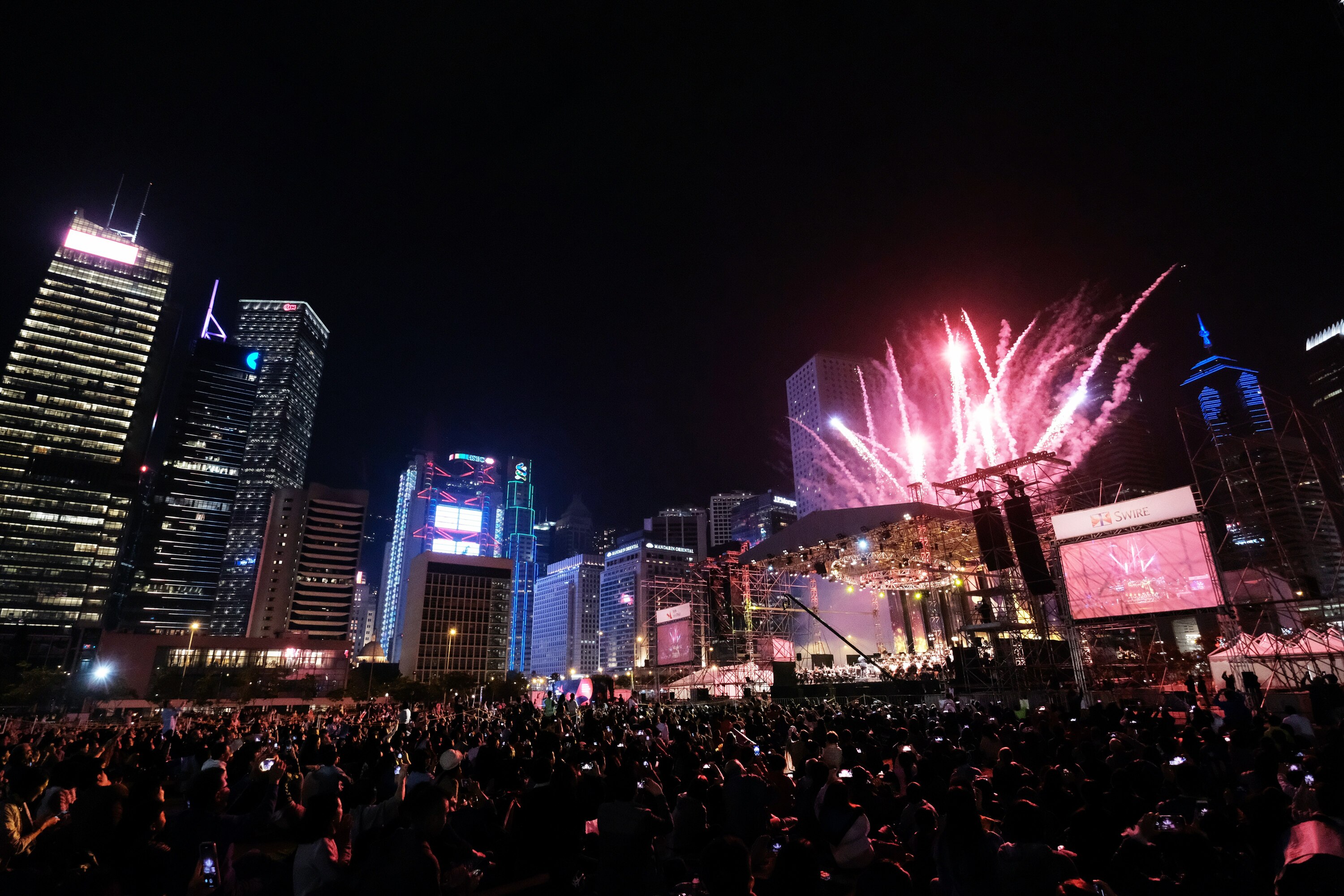 Meanwhile, it's worth all of us taking time to enjoy the arts. And it needn't be all about museums or art galleries. One of the most enjoyable events in Hong Kong recently was a Swire-sponsored evening concert in which the Hong Kong Philharmonic performed on the city's waterfront before a live audience, she says. The atmosphere was electric, as people sat on the Central harbor front and listened to popular classical music.
And Winnie Tam's enthusiasm is infectious. In a city which has had far too much focus on divisive politics in past years, a shared enjoyment of music and art is a perfect way to bring people together.
---
Images at the top from Friday Beyond Spotlights.