ATHLETES ARRIVING IN CHINA for the Asian Games next year will feel like they've arrived in a sci-fi movie.
The spectacular design of the new Hangzhou West railway station makes users think they are stepping into the future. The main elements are either bright white or completely transparent, and the structural lines are huge in size, sweeping across the scene in parabolic curves.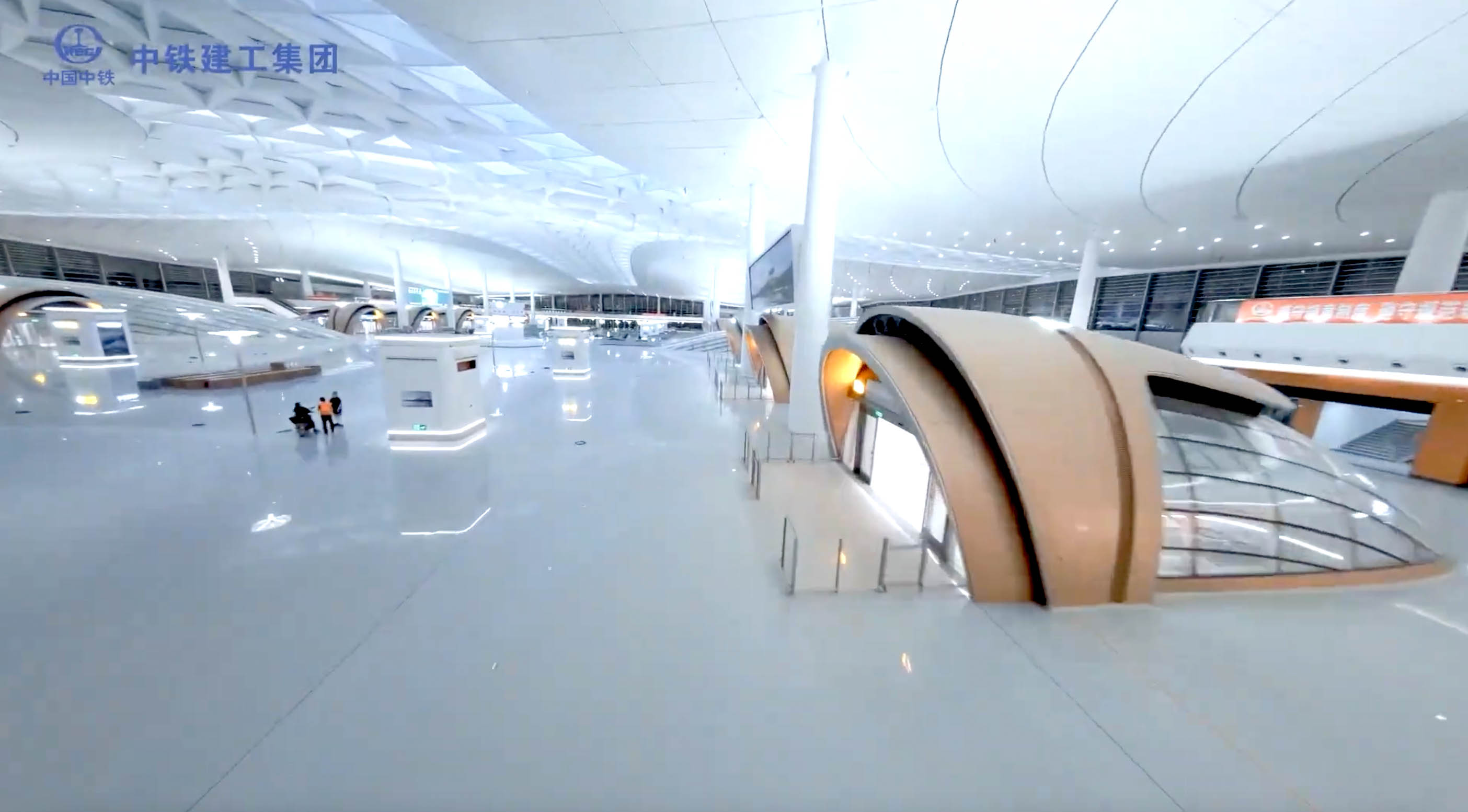 Why put so much effort and investment into a train station?
Because the city of Hangzhou, in eastern China, will be host of the 2022 Asian Games. Despite the name, the games are scheduled for September 2023. The Chinese see sports events as positive ways to build international friendships, rising above political negativity—and so put a lot of emphasis on facilities for international guests.
THE ARTIST

The station's breathtaking design is largely the work of lead architect Cheng Taining (程泰寧), who is also a member of the Chinese Academy of Engineering. It was built by China Railway Construction Corporation Ltd.
Cheng has been long working in the forefront of the development of modern architecture in the country. He says he strives to combine modern architectural concepts with oriental culture, and has produced several acclaimed structures—and not just in China.
The dramatic National Theatre of Ghana was one of his projects, and part of China's outreach to poorer nations around the world.
"In the post-Mao era, these architectural exports were combined with economic assistance, debt relief and expanding market access, suggesting economic cooperation, political engagement and cultural communication," researchers said in a paper published in Habitat International, an academic journal.

CARBON-NEUTRAL CHALLENGE
But of course great design is not enough these days. Buildings are expected to be environmentally friendly too.
The Hangzhou West Rail Station is carbon-neutral with eco-friendly and sustainable technologies. Fifteen thousand solar panels atop the station generate 2.31 million kilowatts per hour over a year. This provides a "saving" of 830 tons of coal.

Airconditioning is a huge eater of energy, but natural breezes can flow through the station. Sensors built into the walls can measure noise levels, wind strength, temperature, and humidity. It can then automatically open the exterior window of the glass curtain wall to provide fresh air to people inside the station.
WELCOME TO THE SKIES
And the beauty is not just inside the station. A massive cross-shaped skylight lets sunshine in during the daytime, and internal light glow out during the evenings, appearing like a giant star to people flying overhead.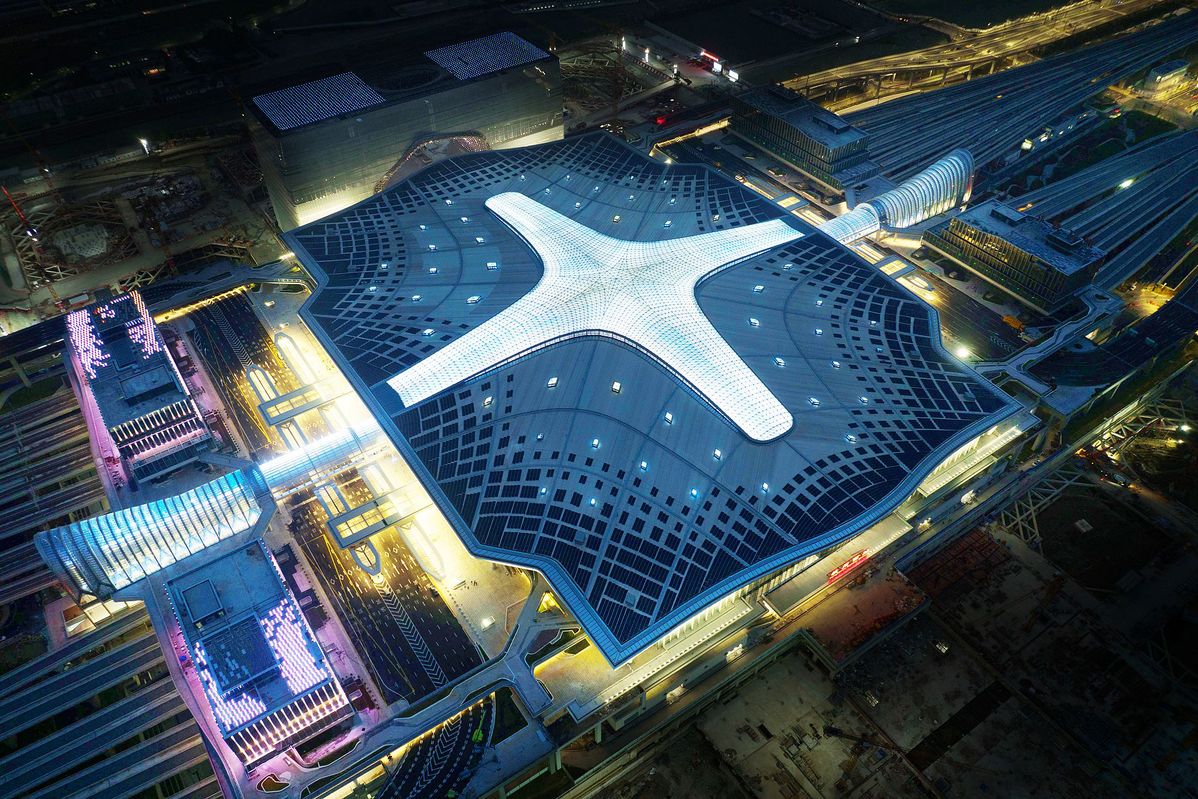 It'll provide a warm welcome to athletes and other tourists, even before their planes land.
---
Image at the top from IC/ China Daily