It may have been wise for the UK to part from the European Union for a more global stance
But the country's long friendship with China has been unfortunately soured by US hawks and UK Sinophobes
It's crucial that Britain's next task is to defy US orders and rebuild its relationship with the country which will be the world's biggest economy
---
IN 1962, DEAN ACHESON, the former US secretary of state, declared that "Great Britain has lost an empire but not yet found a role", and he had a point. Although his words struck home, the United Kingdom chose a disastrous new direction.
In 1973, it joined the European Economic Community, precursor of the European Union, foolishly imagining that by linking up with its continental neighbors, its future was assured.
Although things appeared to go smoothly in the early years, the reality slowly sunk in. As the political firebrand Nigel Farage never tired of pointing out, the EU was not only undemocratic but anti-democratic, contemptuous of the wishes of ordinary people.
Far from being a trading entity, which was what people were told they had signed up to, the EU started morphing into a superstate, with its own currency, foreign service and even army, which few, if any, wanted. The behemoth, quite simply, was out of control, gobbling up democratic rights and national traditions for breakfast.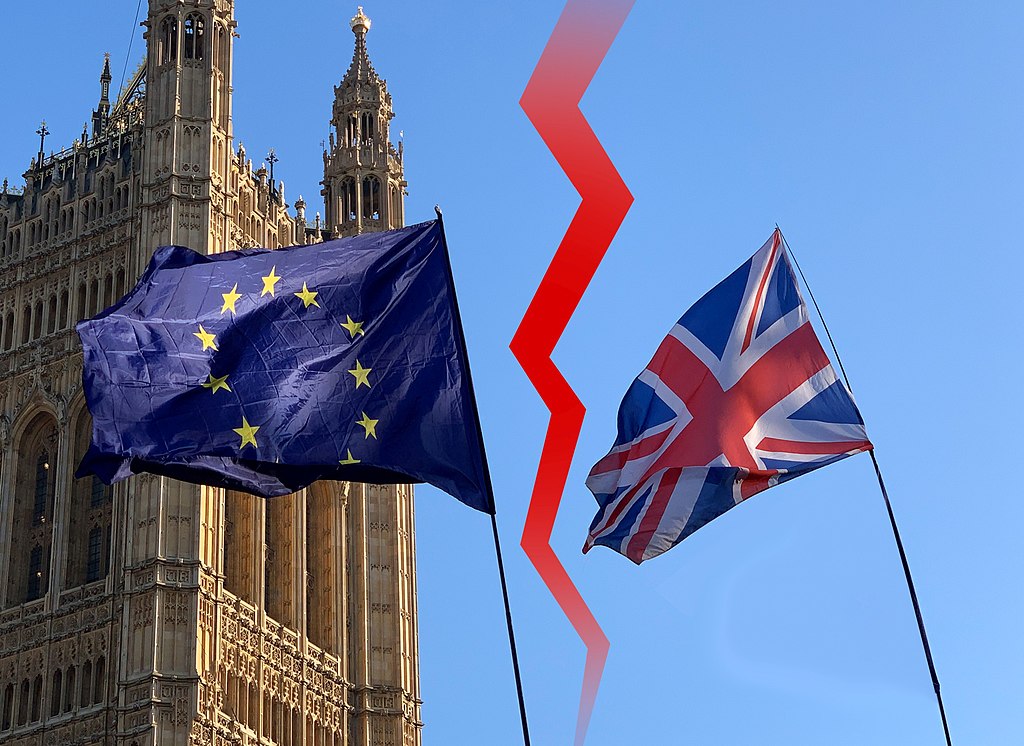 Having realized they had been sold a pup, the British people voted, in unprecedented numbers, to quit the EU in June 2016. No longer would they be dictated to by Brussels bureaucrats, but would henceforth decide their own future. At the same time, they wanted to reconnect with the wider world — "Global Britain" — and this included looking eastward.
UK-CHINA WORKING TOGETHER
In October 2015, eight months before that historic vote, President Xi Jinping undertook a four-day state visit to the UK, and a major theme of the trip was closer links between the two countries.
Shortly before his arrival, the then-British prime minister, David Cameron, announced that a £6-billion (US$8.1 billion) deal had been reached with China's General Nuclear Power Co for a nuclear plant at Hinkley Point, Somerset, and the UK's Foreign and Commonwealth Office hailed a partnership that showed "our two countries are open for business, that we are the economies of the future and that we work closely on the international stage".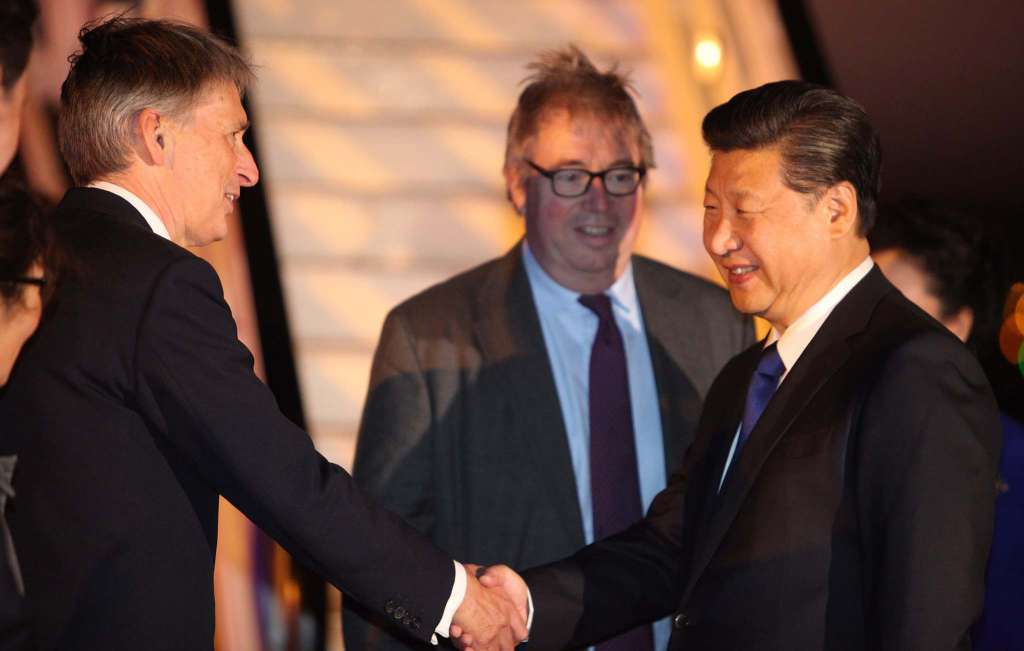 The UK had high hopes of becoming the biggest center for offshore banking in renminbi, and Cameron called Xi's visit "a very important moment for British-Chinese relations", and "a real opportunity to develop our relationship".
UK IS PART OF CHINA'S GLOBAL BANK
In March 2015, moreover, the UK, ignoring US concerns, became a founding member of the Asian Infrastructure Investment Bank (AIIB), the first G7 state to do so, and, according to its Treasury, it now "works closely with the AIIB and other shareholders to ensure it implements high standards".
First proposed by China in 2013 and headquartered in Beijing, the AIIB seeks to improve economic and social conditions in Asia, and now has 105 approved members and approved investments worth £22 billion. It has helped to finance China's Belt and Road Initiative, thereby boosting energy, telecommunications and transportation along the Silk Road, and is currently involved in 3,000 projects, across Asia, Africa, the Americas, Europe and Russia, valued at US$3.87 trillion.
THE QUEEN IS KEEN
When Queen Elizabeth II hosted a banquet for President Xi at Buckingham Palace, he said "with growing interdependence and interwoven interests, countries in the world are increasingly becoming a community of shared future".
His visit was seen as having profound significance, not least because it showed that the UK was returning to its roots by prioritizing its global outreach, albeit within the EU's claustrophobic embrace. Indeed, during Xi's visit, more than £30 billion of trade and investment deals were completed, creating over 3,900 jobs across the UK.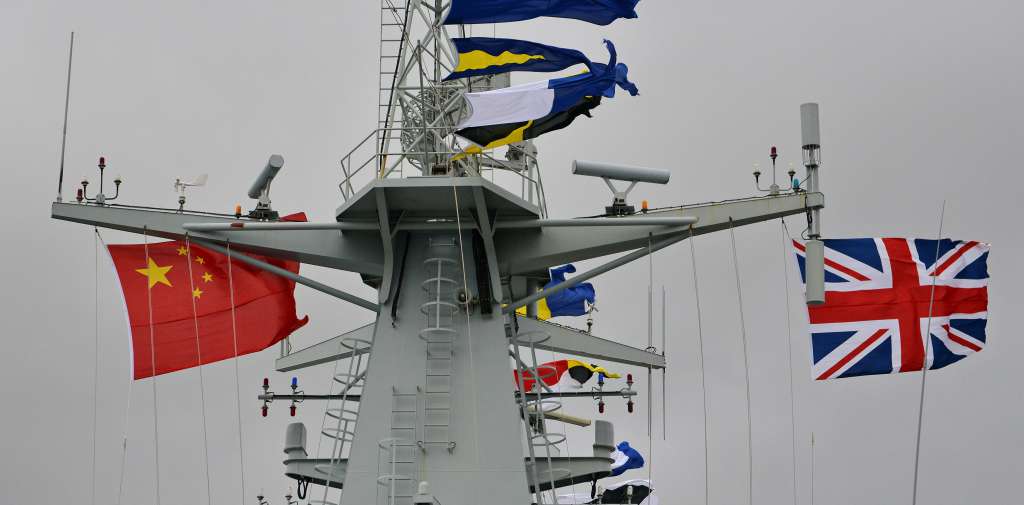 THEN UK STUMBLED
Once, however, Britain quit the EU, and a wider world beckoned, it stumbled. Whereas, at a critical juncture, true visionaries were required, a slew of myopic Sinophobes instead emerged, including the Conservative Party's Iain Duncan Smith, Tom Tugendhat and Tim Loughton.
They saw the UK's future not in genuinely global terms, but as a US proxy, and this attracted widespread derision, including from France's Europe minister, Jean-Yves Le Drian, who, last September, said that "Global Britain" was nothing more than "a return into the American lap and a form of vassalization".
He had, unfortunately, hit the nail on the head, and the UK has become increasingly entangled in America's anti-China crusade, even sometimes acting as its cat's-paw.
BATTLES AT WESTMINSTER
Initially, the British Prime Minister, Boris Johnson, tried to stand up to the "reds under the beds" brigade, warning them against "unthinking Sinophobia", but they out-maneuvered him.
In January 2020, Johnson approved a 35 percent stake for Huawei in the UK's 5G technology, indicating that there were no risks involved. This, however, incensed not only the party's right wing but also the US, whose then-secretary of state, Mike Pompeo, got out the thumbscrews, forcing Johnson to reverse his decision six months later, citing vague security fears.
This, quite clearly, was a shameful climbdown, particularly for a once-proud country. It demonstrated that the US, apart from dictating British foreign policy, through its Five Eyes alliance, was also now influencing its domestic arrangements, something Conservative Party leaders like Prime Minister Edward Heath, Cameron and, until recently, Johnson himself had always tried hard to prevent.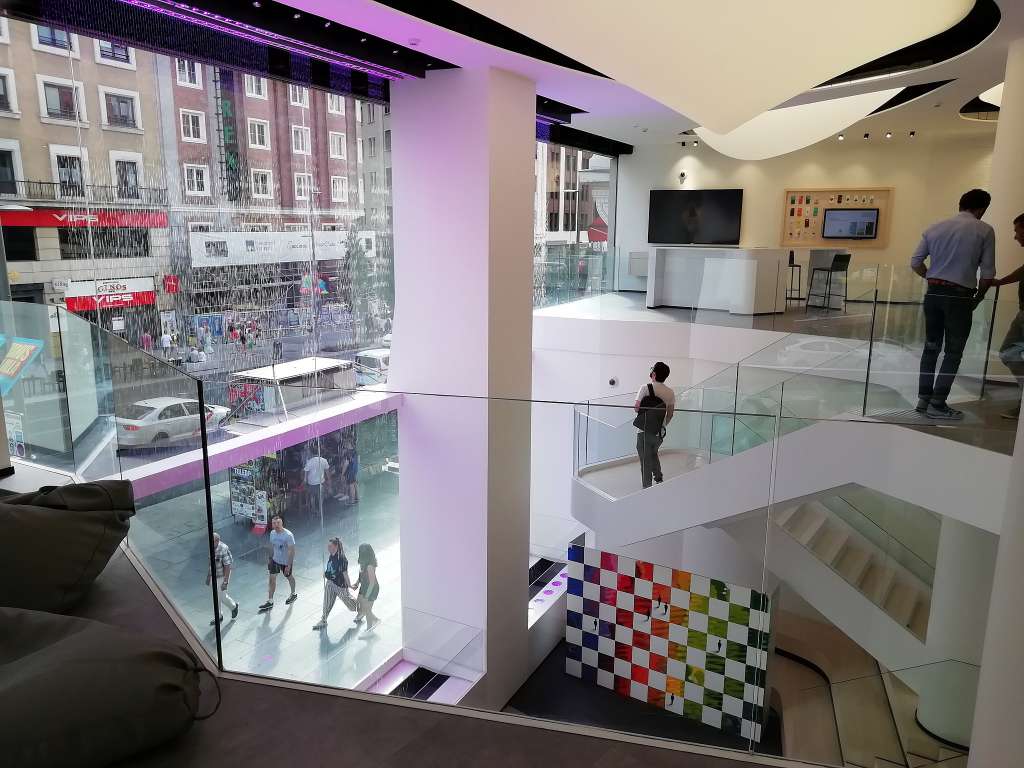 TRUTH ABOUT HUAWEI REVEALED
Although Johnson sought to justify his Huawei volte-face on security grounds, insiders were not fooled. On January 10, 2022, Cameron's former business and industry secretary, Vince Cable, said the Huawei decision "had nothing to do with national security", and only occurred "because the Americans told us we should do it".
"If Britain had kept with 5G, we would now be at the forefront of countries using the most advanced technologies."

Vince Cable, former UK business and industry secretary
He disclosed that, when he was the responsible minister, the British intelligence and security services had given him repeated assurances that there were no risks involved in using either Huawei's equipment or services. He added that "if Britain had kept with 5G, we would now be at the forefront of countries using the most advanced technologies, and we're not", meaning that the UK had shot itself in the foot.
CHINA STAYS FRIENDS
We are, however, where we are, and Cold War mentalities, however destructive, now prevail in Johnson's government.
Despite this, China has not closed the door on better relations, and, on Feb 7, 2022, when President Xi congratulated Queen Elizabeth on her Platinum Jubilee, he called on the two countries "to deepen friendship and mutual trust, expand exchanges and cooperation and work together to promote international solidarity".
This was clearly welcome, and showed that Xi, at least, has strategic vision. There can be no doubt that the relationship between the two countries needs strengthening, and this must be done in a way that is fair, practical and, above all, realistic.
FREE TRADE DEALS
Although a free trade deal with China was the British government's ambition after leaving the EU, its then-foreign secretary, the hapless Dominic Raab, since demoted, ruled it out in 2021. He did, however, express the hope that "we can keep talking, improve trade where it is appropriate, and it's something that may be there in the long term".
Although he added that "there is a way, if there is a dispute, to resolve it", it is unclear if his successor, Liz Truss (below), who is pitching for Johnson's job, endorses that approach, given her fear of upsetting her party's hard-liners.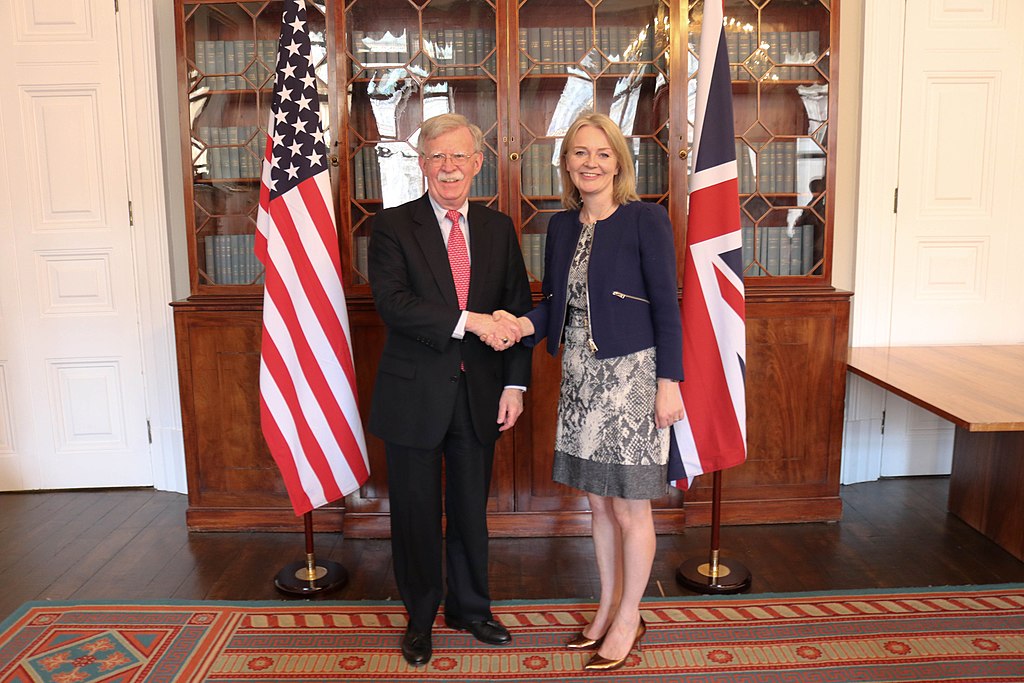 MADNESS TO IGNORE VAST MARKET
If, however, Johnson and Truss can rise above base politicking, resist the US and put the British national interest first, they will realize that it is madness for the UK not to take full advantage of the trading opportunities in China, with its vast and developing market, as its rivals are now doing.
After all, the UK already has free trade agreements with places like Australia, Singapore and Vietnam, and it also needs one with China, projected to be the world's largest economy by 2028.
As the UK already has a bilateral investment agreement with China, this can help to ground a wider trading pact, particularly as trade between the two places grew, according to China customs, by 23.6 percent year-on-year in the first 11 months of 2021, with imports from the UK up by 29.3 percent.
BACK-DOOR ACCESS
It is certainly true that British businesses can, through the back door, try to gain access to China's Regional Comprehensive Economic Partnership (RCEP), a free trade entity worth approximately £18 trillion, but much more is required.
"It is high time for the UK to directly prioritize the interests of its businessmen and workers through a free trade deal of its own, however much this may irritate the White House."
Such access is only possible because the UK has signed free trade agreements with various RCEP member states, including Australia, New Zealand and Singapore, all of whom are keenly aware of where their national interests lie.
It is, however, high time for the UK to directly prioritize the interests of its businessmen and workers through a free trade deal of its own, however much this may irritate the White House.
FALL IN LIVING STANDARDS
On February 11, 2022, it was reported that the British economy grew by 7.5 percent in 2021, which sounded like very good news. However, the Office for National Statistics immediately urged caution, pointing out that "the growth in 2021 comes from a low base in 2020, when the economy fell sharply".
Headwinds, moreover, are also developing, and the Bank of England has just raised interest rates, cut its growth forecast from 5 percent to 3.75 percent, and predicted that households are about to suffer the sharpest fall in living standards since records began 30 years ago.
It is necessary, therefore, for Johnson to look ahead, given that his country's future, like its past, is inextricably linked to China.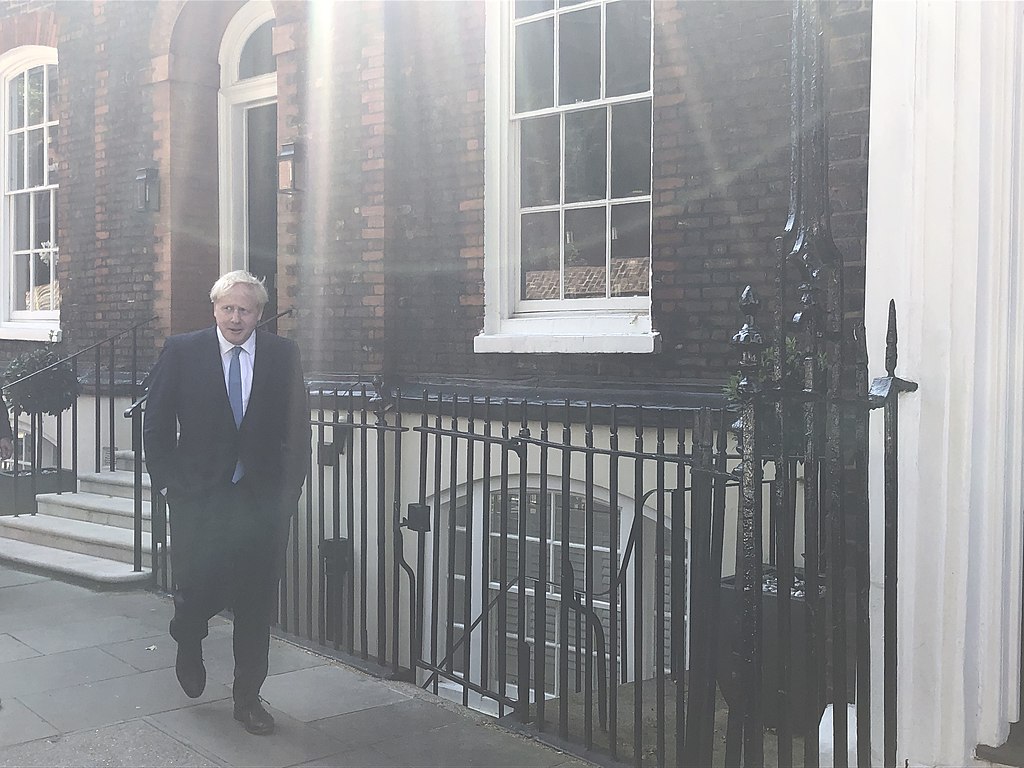 AN OPPORTUNITY NOW EXISTS
After President Xi telephoned Johnson last October, it was announced that China and Britain had agreed to resume the annual bilateral economic engagement mechanism, suspended since 2019.
With the convening, therefore, of the 11th China-UK Economic and Financial Dialogue this year, an opportunity now exists for the two countries to achieve what Xi hopes will be a resolution of challenges, with the steady and sustained progress of bilateral relations.
Johnson, for his part, who claims to be "fervently Sinophile", indicated that Britain was willing to work with China to ensure the greater development of bilateral relations, and he must now put his money where his mouth is.
QING DYNASTY LESSONS
When Sir Robert Hart, who came from the UK, was the inspector general of the Chinese Maritime Customs Service from 1863 to 1911, he diligently served three Qing emperors, Tongzhi, Guangxu and Xuantong, and achieved much for the economy.
Although people wondered how Hart reconciled his roles, he did so on the basis that the interests of the two countries were ultimately similar, if not the same.
If, therefore, Johnson can follow his instincts and demonstrate statesmanship, by deepening economic, trade, education and clean energy cooperation with China, he will have furthered the interests of people in both places, and earned their gratitude.
This year marks the 50th anniversary of diplomatic ties at the ambassadorial level between Britain and China, and now is as good a time as any for the UK to recalibrate a relationship that has so much to offer the parties, if not the world.
---
The author is a senior counsel, a professor of law, and a popular commentator
Image at the top is a montage by Fridayeveryday and includes an image by Brian Green/ Wikimedia Commons