2022 Winter Games will be the greenest, most eco-friendly ever
Robots and automation will keep athletes and visitors safe
Viewers will be treated to 5G broadcasting and 8k high-definition
China's technology skills will be visible at multiple levels
Hong Kong will need to learn from the event and follow suit
---
CHINESE NEW YEAR will be very special this year. While the holiday is normally associated with eating and relaxing, this year it will usher in the world's first mega sport event.
So you can take in some calories while watching the world's finest athletes burn theirs.
And Hong Kong people will be competing. The 2022 Winter Olympics in Beijing will feature three athletes from the city displaying their skiing and speed-skating skills.
TVB will provide live coverage of the Games, so you can lie back and catch "Olympic fever" again, as well as getting an intriguing glimpse of our country's innovative technological development.

MOST ECO-FRIENDLY EVER
The organizers have opted for a "Green, Inclusive, Open and Clean" approach to attain 100% green energy in all venues, thereby making the Beijing Winter Olympics the most eco-friendly ever. The feat is achieved by plugging in a host of innovations, including zero-emission power supply, green travel, 5G sharing, smart viewing and sports technology.
It will be a good opportunity to showcase a games session "with Chinese characteristics" to the world, and should provide a good model for Hong Kong, which is also working hard to foster eco-friendly sports developments in the future.

China's President Xi Jinping has repeatedly stressed that China's winter sports must take the road of technological innovation, that is why the Beijing Winter Olympic Games are full of innovative technologies.
SOME TECH HIGHLIGHTS:
Are you an athlete wanting instant coverage on your phone? All venues and the roads connecting them will have 5G coverage, a technology pioneered by China.
Are you watching from far away, but want to see people's faces in detail? The show will use ultra-high-definition video and smart applications, and a 5G+8K broadcasting platform.
Do you need sign language support? A virtual human sign language broadcasting system has been developed to provide instant help.
Are you anxious that your country's athletes and their companions stay safe? There are smart restaurants, mobile medical vehicles and virtual tour systems for the Olympics.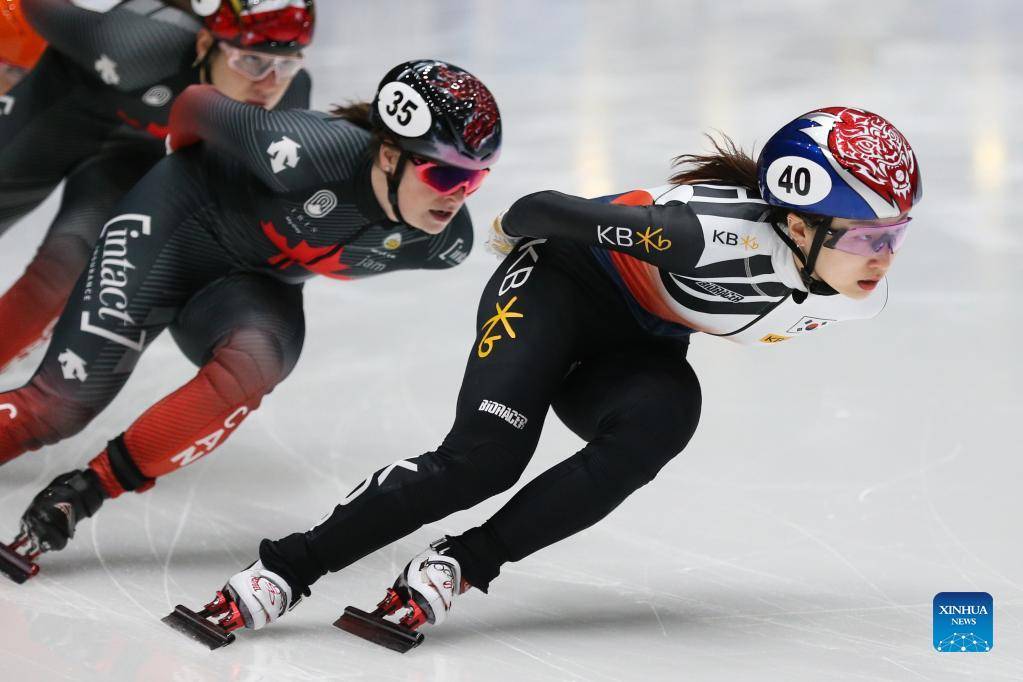 TECH HELP TO FIGHT VIRUS
The coronavirus epidemic remains severe globally: yet the Beijing Winter Olympic Games needs to welcome 2,892 athletes from 91 countries and regions, as well as nearly 20,000 volunteers to provide assistance.
This is a challenge in epidemic prevention and control unprecedented in history. To this end, apart from adoption of closed-loop management, the Winter Olympics has introduced a number of new epidemic prevention technologies in temperature monitoring, environmental disinfection and pathogen detection.
The newly-developed aerosol novel coronavirus detection system is in public space to provide early warning and rapid detection of viruses in the air in venues. Its detection sensitivity is three times higher than the conventional method.
For sterilization, several new technologies have been applied, including molecular sieve micro-nano catalytic filtration material disinfection, ultraviolet disinfection, and plasma disinfection.
USE OF ROBOTS
Other new technologies include the use of robots for disinfection and sanitation. To complete the daily flow of public area disinfection, a wearable medical-grade intelligent thermometer, a mobile temperature reading device, and anti-epidemic robots to monitor the body temperatures of people along the specified route.
Robots can identify people with high temperatures, so that action can be taken for the safety of that person and everyone else at the event.

TRANSFORMED VENUES
Games are often bad for the environment because they need so much construction. But in this case, the organizer is reusing the venues from the 2008 Beijing Olympics, carefully transformed while adhering to low carbon emission guidelines.
So the National Aquatics Center has successfully transformed itself from the "Water Cube" to the "Ice Cube", making it the first Olympic venue in the world to have a curling track on the swimming pool.

A natural carbon dioxide refrigeration system is also being used in some venues: the first large-scale application of this technology in the Olympics. This produces near-zero carbon emissions.
The Winter Olympic Village has also used degradable tableware produced from renewable resources, while 85% of transportation are clean energy vehicles – the largest number ever for the Winter Olympics – to mitigate harm to the environment.
All these initiatives add up to an aim to make the most of science, technology, wisdom, eco-friendliness and frugality in hosting the games.
FIRST DOUBLE HOST
Beijing is the first Olympic city to host both Summer and Winter Olympic Games, making it the inaugural dual Olympic city. China has spared no effort in planning, preparing, managing the Games, and ensuring that good use will be made of facilities afterwards.
Since the preparation began, the organizers have created a cohesive social atmosphere to foster sports culture and promote ice and snow tourism. As such, they have attracted more than 300 million people to participate in winter sports. This is a level of participation rarely seen in the world. The aim is for the country to become a superpower in sports, and a nation where all Chinese people enjoy good health.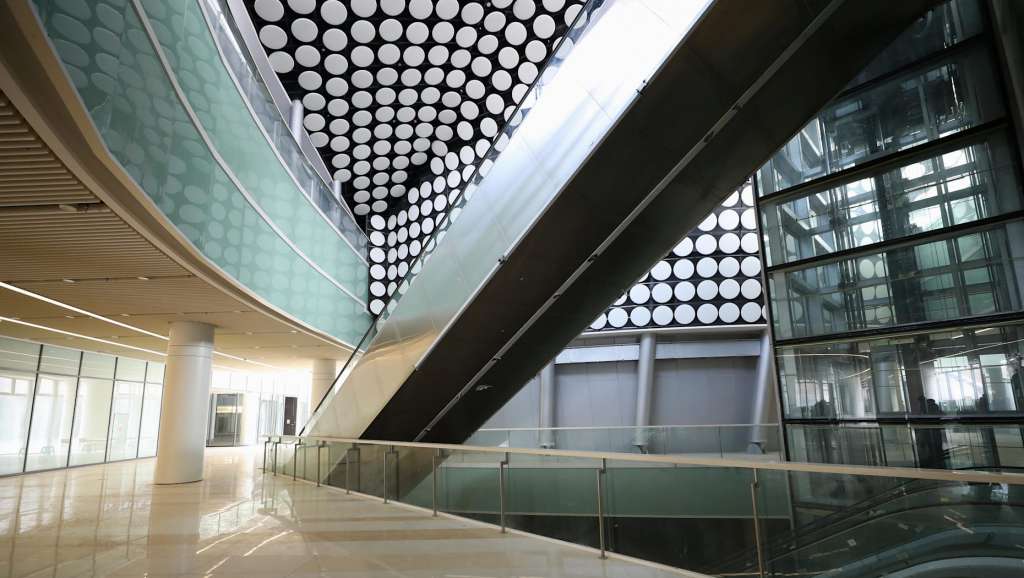 KEEPING ABREAST
Meanwhile, authorities are already looking ahead. Hong Kong will collaborate with Macao and other cities in the Greater Bay Area to host the 2025 National Games.
This is another golden opportunity for our community to co-host a major sports event with our country, as we did during the 2008 Olympic Games.
The integration of technology and sports to this level is an important development.
Hong Kong should leverage its strengths to serve the needs of the country, and, more importantly, to take advantage of our country's strengths to help us learn how to alleviate our areas of weakness.


To keep pace with the times, Hong Kong needs to invest more resources in the research and development of innovative technology to support sports, seize the opportunity to create more jobs and economic opportunities, as well as enhancing the city's status as a hub for international sports events.
---

Dr. Herman Hu is Chairman of Ryoden Development Limited, Vice President of Sports Federation & Olympic Committee of Hong Kong, China, and Past President of Hong Kong Professionals and Senior Executives Association
---
Image at the top shows technical staff at Beijing 2022. Photo: Beijing Organizing Committee for the 2022 Olympic and Paralympic Winter Games