THE BREATHTAKING OPENING ceremony for the Beijing Winter Olympics was capped with a sneaky touch of genius – the playing of John Lennon's Imagine.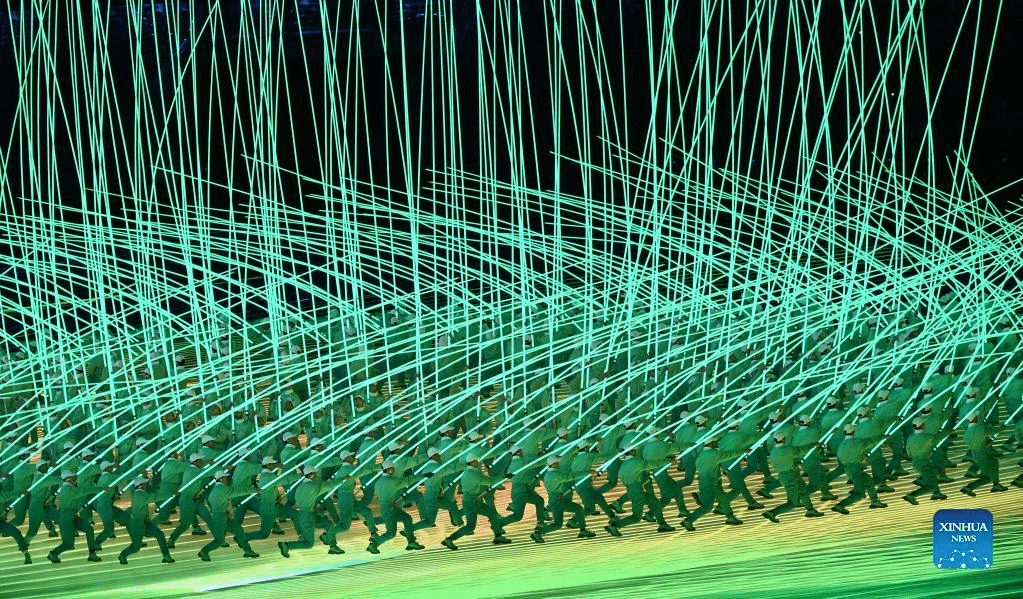 Movie director Zhang Yimou had replaced the entire stadium floor with a giant LED screen – enabling dazzling, mind-bending tricks to wow the audience.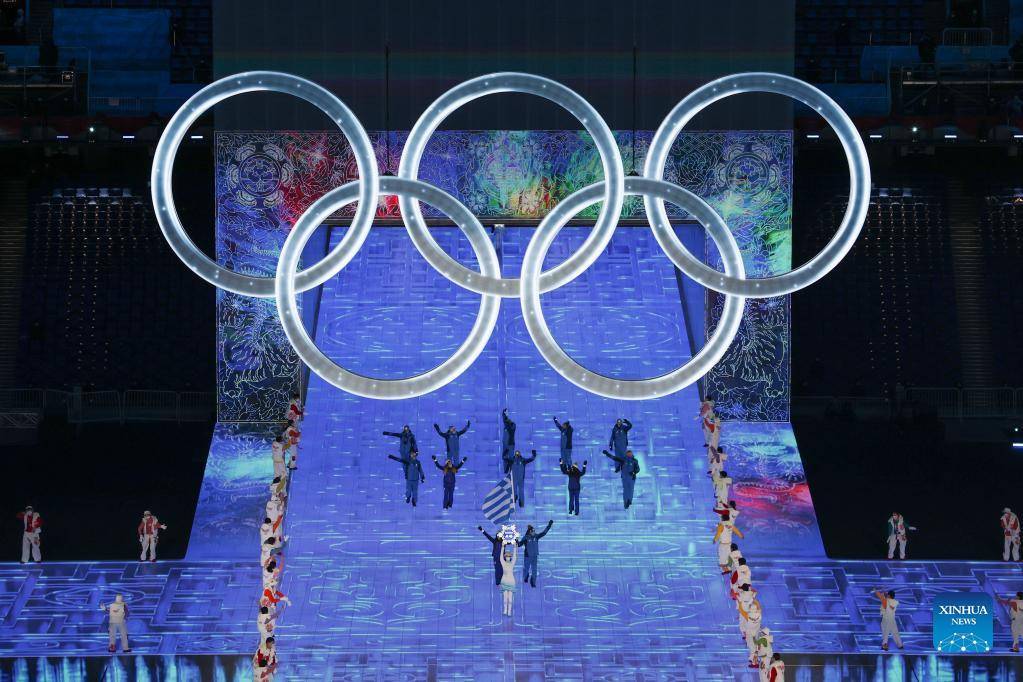 Huge numbers of performers, as always, were well-rehearsed and put on a visually dazzling show with a powerful theme of the unity of mankind.
There were many songs, including one impressively done in perfect Greek by Chinese children. But it was one particular song that made many observers smile. People who look beneath the superficial coverage of western journalism were mightily amused by the use of the former Beatle's theme. Imagine has been used as a main theme of the US-sponsored anti-China movement in Hong Kong since 2014.
But is a song about capitalism or communism?
Lennon himself had no doubts about what the song said. The 1971 hit, with its themes of a world freed from religion and the evils of private property, sums up a rather old-fashioned view of communism. The song is "virtually the Communist Manifesto," the former Beatle said.

So China was basically reclaiming the song from the west—and putting it back where John Lennon intended it to be, as a song about a shared world based on shared assets, rather than an individual's freedom to make himself rich. Although he said he was "not particularly a communist", refusing to join any political party, Lennon made no secret of his left-leaning position, and was happy to be photographed reading The Communist Manifesto with his wife Yoko Ono (above).
Imagine fit perfectly with the Chinese theme for the Olympics, that the peoples of the world should work Together For a Shared Future, the theme of China's sweet if rather anodyne Olympics theme song.

The shared world message was an uncomfortable one for the present administrators of the Nato countries, who have embarked on a years-long process to unite as many countries of the world as possible against China.
[Click this line for details of that strategy from Western military leaders' own mouths.]
Over the past weekend, many members of the international media worked hard to politicize the event in a negative way to spoil the atmosphere, yet the sheer energy of the Chinese people eventually made the naysayers come across as party-poopers of the worst sort.
Ultimately, global sports events are a border-transcending unifying process by definition – and 2,900 athletes from all over the world clearly did not want their long-held ambitions to make sports history spoiled by the politically-laden denunciations by pro-west journalists.
The ultimate message of the Beijing Winter Olympics was one which no sour reporter from the UK Guardian or the New York Times could destroy: the peoples of the world will ultimately have to stand together. There's one planet and one human race.
Or, to quote the words that rang out across the Bird's Nest Stadium on Friday night:
"Imagine all the people living life in peace."
---
Image at the top includes a 1969 image by Joost Evers/ Anefo and Kremlin Photos, both via Wikimedia Commons