GETTING ON A DOUBLE-DECKER in Central and grabbing a seat upstairs, you can head to Repulse Bay in the southern part of Hong Kong Island. This district, one of the most expensive residential areas in the world, is reached by a 30-minute picturesque ride with great scenery of mountains and seas along the road. Embraced by a crescent-shaped beach, on which is mounted a hill lined with villas and trees, Repulse Bay is like a jade mirror in the sun. Lying on a beach warmed by sunshine, you will soon see chubby pigeons strolling beside you – they seldom fly unless searching for something to eat.
A set of benches on the seashore serves as a memorial to Eileen Chang (張愛玲), a talented Chinese authoress who came here twice in two decades, to get literary inspiration and write romantic novels. Next to the first set of benches is a photo of Eileen, displayed with several bullet casings, to represent the turbulent wartime and her college career in Hong Kong.
The second set is decorated with piles of books, which indicate that the 1950s was the peak of Eileen's writing career. Move to the last bench, and you'll see a suitcase with a coat on it, representing the end of her journey in the 1960s and her farewell to Hong Kong.

However, in the late 1930s, when Eileen Chang first came to Hong Kong, people would not be able to find delicate villas and neat pavements in Repulse Bay. But as a representative of the most outstanding female novelists in China, her novel "Love in a Fallen City"(《傾城之戀》) made Repulse Bay one of the most welcoming places in Asia till now.
EILEEN's BOND WITH HONG KONG
Eileen Chang was born in Shanghai in 1920. Although the divorce of her parents psychologically hurt her, she showed her outstanding talent in language and writing when she was a little girl. In 1939, Eileen was accepted to the University of London on a full scholarship but was unable to attend as World War II broke out. Instead, she studied English Literature at the University of Hong Kong, where she met her lifelong friend, Fatima Mohideen. When Eileen was one semester short of earning her degree in December 1941, the war interrupted her college and Hong Kong fell to Japan. Eileen's famous works were completed during the Japanese occupation.

In 1942, Eileen left Hong Kong for Shanghai and continued her studies at St. John's University, but soon dropped out of school due to financial difficulties. But she gained fame in the literary field because of her novel "Love in a Fallen City", which unfolded against a background of occupied Hong Kong. The hero and heroine of the story first encounter each other on a balcony of Repulse Bay Hotel.
EILEEN's IDEAL ROMANTIC RELATIONSHIP
Eileen seldom provided a happy ending to her stories, but "Love in a Fallen City" is an exception.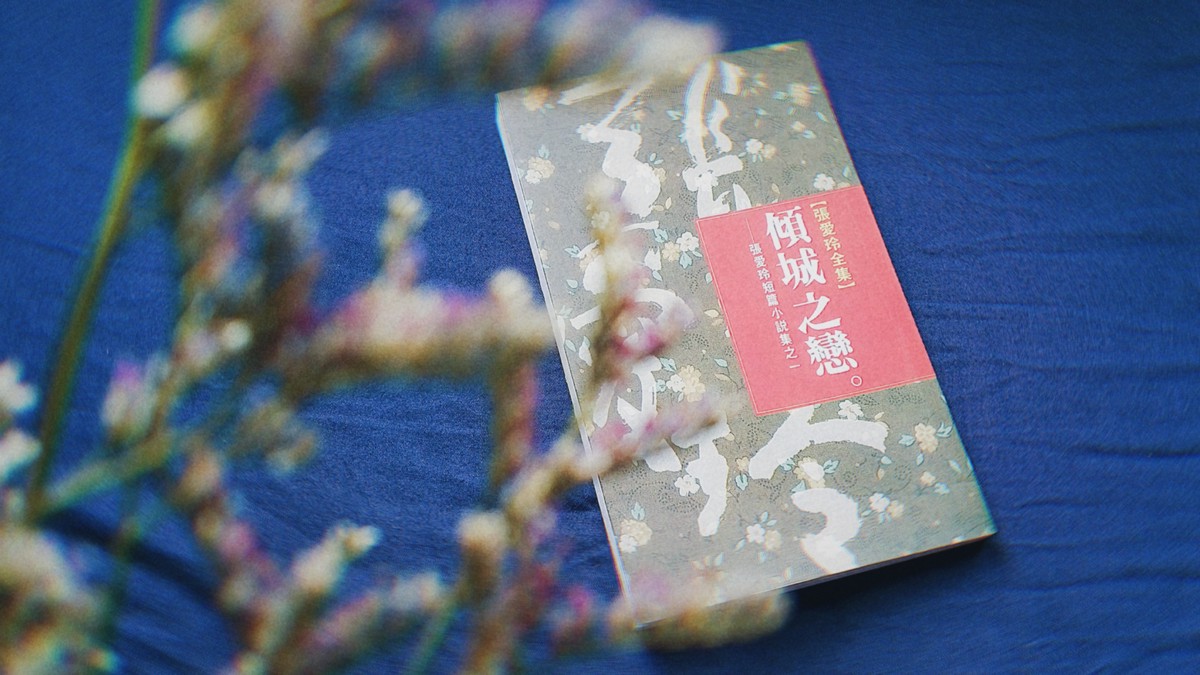 PLOT OUTLINE
Bai Liusu (白流蘇), the heroine, was a beautiful widow. A matchmaker accidentally introduced her to Fan Liuyuan (范柳原), a wealthy bachelor. Bai never expected genuine love between Fan and herself. So when she realized her feelings for Fan, she chose to avoid him and returned to Shanghai. But Fan had also fallen in love with Bai. He missed her so much that he decided to go and find her in Hong Kong.
But failing to create a firm relationship, Fan planned to go to Britain. However, the Japanese bombing forced him to stay, so they ended up being companions to each other in situations of terrifying turbulence. Finally, they married and returned to Shanghai after a recovery of movements between Hong Kong and the mainland. They found everything in Shanghai had also changed due to the war. But only their love was more and more enduring as time had gone by.
ONE RISES, ONE FALLS
In the book, the characters rise, but the city, Hong Kong, falls, as Japan completes its invasion. The city and their love share an antithetical relationship. In real life, Eileen married twice, her second husband dying in 1967, but she apparently did not find a partner for the rest of her years – she died in 1995 alone in her home in Los Angeles. She seemed to inject all of her fantasies into her novels, which made the words beautiful but sorrowful. Repulse Bay, with its war-like name but peaceful air, seems to maintain this contradiction. One might even think the soft breezes of the district carry her memory.
---
This article includes material from this source. Image at the top is a montage, including an image by Joshua J. Cotten /Unsplash