Hong Kong's new leader John Lee showed himself determined to build on Hong Kong's many success stories in his maiden Policy Address, given yesterday. Below is a summary of the main points. Or scroll down for a link to a video summary of the story.
---
CHILDREN; GIVE THE crayons a break. Primary school kids in Hong Kong will be taught serious computer coding skills, and junior secondary youngsters will be enabled to write programs for artificial intelligence and other areas of high technology. So we heard from leader John Lee Ka-chiu yesterday.
But the city won't make the mistake of abandoning the arts for science. The city will also put money and energy into fostering talent in the arts at all levels, from schools to the wider community.
In his first policy address yesterday, Chief Executive John Lee showed that he is determined to build on Hong Kong's extraordinary success in several areas, including academic – the city has been declared best university city in the world by global grading surveys. Our youngsters, along with those in Beijing, Shanghai, and Singapore, also score extremely high on global measures of math, science and reading.
Let's face it! We're a city of nerds. Embrace the geekiness!
KEY POINTS TO NOTE
Now, to summarize yesterday's three hours of announcements in a short time is tricky but let's do a quick list.
Hong Kong will continue to maintain the one country two systems policy, while at the same time, taking advantage of the huge upward development energy across the border. We'll do by smart integration with national growth policies. Mr Lee said. China has been the fastest growing place in the world for decades, and you know what they say — a rising tide lifts all boats.
---
Below is a four minute YouTube summary of the proposals, or scroll down for more details in text format:
---
HOUSING LADDER
New investment in commerce will mean more jobs will be available in Hong Kong, and special housing deals will enable young people to get on that housing ladder.
For quick relief of the housing crunch, 30,000 temporary apartments will be built and the construction of long-term public housing will be sped up by 50% to 158,000 units in the next five years.
Writers on Fridayeveryday have long been calling for the streamlining of land production procedures, and that's what we got yesterday. The time required for turning unused land into spade-ready sites will be cut by up to a half. A land bank will be created so that the public purse has more control over land supply. Sorry, developers!

EVEN MORE BUSINESS FRIENDLY
But Hong Kong, already declared the number one most business-friendly city in the world, will become even more of an entrepreneurs dream, with a 30 billion Hong Kong dollar Co-Investment Fund. You come up a good idea and some of the money – Hong Kong will supply the rest.
In recent years, there's been a huge rise in the number of start-ups and unicorns in Hong Kong, and Mr Lee plans to build on that by making the city even more business friendly and tech-friendly too.
There's also good news for the creative industries! Hong Kong's always been good at soft power, punching way above our weight in several areas, such as the movie industry, design, and so on. Mr Lee is going to set up a mega fund for the arts, so that artists, writers and designers can get paid while they focus on doing what they do best.
POSITIVE STORIES
Now we'll provide links so that you check out the whole policy address if you want, but there's one more thing to highlight here.
John Lee identified a need to tell positive stories of Hong Kong. Our community has been through some tough times, and many of those problems have not been of our making.
But the result of that is that almost everything written about our community has been overly negative. The coverage has not really been fair or accurate – so a task force is being set up to formulate new strategies to share real stories of Hong Kong. We're right with you on that one, Mr Lee.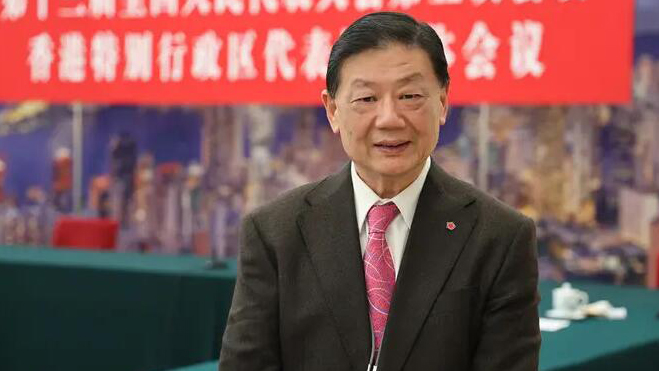 Herman Hu Shao-ming, founder of this website's parent company Friday Culture Ltd, agreed with Chief Executive John Lee that telling Hong Kong's story was very important. The city is clearly an excellent place to live and do business, as well as a great base to travel from. "Publicizing the advantages and characteristics of Hong Kong will be beneficial to attracting investment in the future," he said. "This will attract top enterprises, and encourage talented people to settle in the city, and work together to build a better Hong Kong."
---
Image at the top by Tanaphong Toochinda on Unsplash