With its dramatic vistas of mountains, oceans and lakes, Hong Kong has always been an attractive place to live. How has this been achieved, since the city is more densely packed than even India's Mumbai? Andrew Lam reports.
---
HONG KONG HAS ALMOST three times as many people per square kilometer than Singapore or London. We have 27,400 people per square kilometre of developed land.
Even the citizens of Mumbai have more space than Hong Kongers, despite the Indian city having a per capita income only one-eighth of ours.
Indeed, at 170 square feet, Hong Kong's per capita living space is 25% less than Tokyo and 60% less than Singapore.
CROWDED BUT GREEN
On the surface, it sound grim. But is "high density" always synonymous to bad quality of life? Not at all.
In Hong Kong, only 25% of the land area is developed, leaving 75% undeveloped.
In comparison to other international cities, Hong Kong has a high amount of land, with approximately 40% designated as Country Park.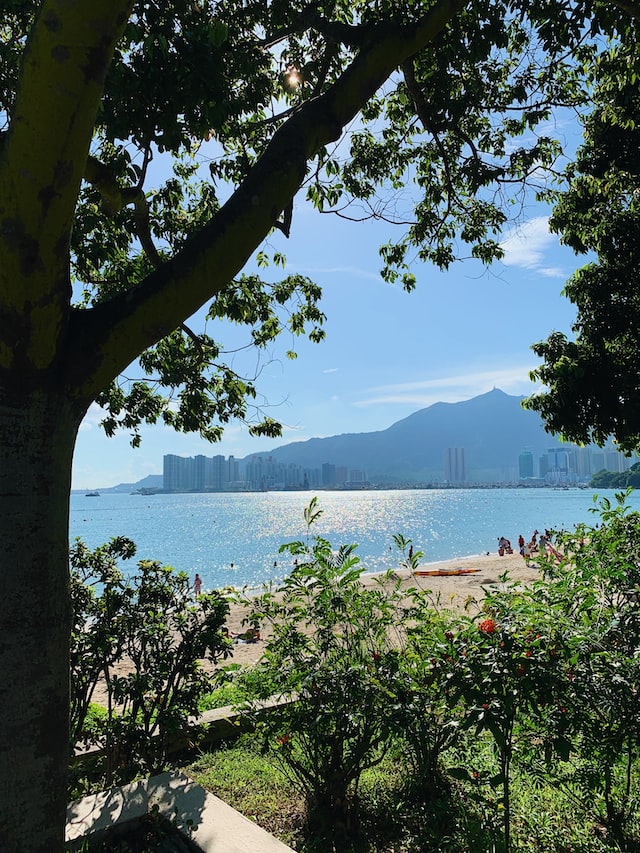 This abundance of easily accessible country parks means that citizens have easy access to green spaces, such as Sha Tin Park, the lush hillside of Lai Chi Kok, and Aberdeen Country Park, just to name a few.
With such an abundance of nature nestled within the city, citizens have the freedom to venture into the great outdoors as brief escapades from the fast-paced city life. Thus, even though we live in an urban environment, our close proximity to rural areas allows us to experience nature easily.
For many of us, there are many open areas within walking distance of our homes or workplaces, as well as greenery providing us with natural window scenery within the comforts of our own residence.
AMAZING PUBLIC TRANSPORT
Another key benefit of compactness is a very efficient use of resources, particularly in relation to our railway system. Hong Kong's MTR corporation is one of few railways in the world that is actually profitable.

Other metropolises, such as London and New York, have railway systems that are heavily subsidised by the government. A key distinction of Hong Kong's railway system is its "rail plus property" strategy. The MTR Corporation does not only receive profit generated by an exceptionally huge passenger flow, which averages 4.29 million passengers every day, but also property developments atop railway stations, allowing the company to be financially independent.
According to its annual report, the MTR Corporation produced earnings of HK$9.55 billion in 2021. These large earnings help the MTR Corporation provide quick, efficient, and most importantly consistent service, maintaining an on-time performance percentage of 99.9%.[3]
The MTR Corporation's "rail plus property" strategy also facilitates the city to locate residential districts near workplaces. People who reside on top or near of the railway stations have convenient access to public transit, which can help citizens save time commuting to and from work, as well as from traveling to other destinations. To put it another way, Hong Kong residents spend less time commuting, boosting their capacity to strike a good work-life balance, as well as contributing to the city's overall quality of life.
GREEN BUILDINGS
The city's compactness also leads to more energy-efficient buildings. Namely, the density of Hong Kong's residential buildings results in an improvement in the overall efficiency of total consumed energy by families. For example, the International Commerce Center, the city's tallest building, has been recognized in the top 3% of green buildings worldwide due to its usage of cutting-edge smart technologies to boost energy efficiency.

Inside the 118-story skyscraper is a network of sensors, most of which are deployed wirelessly through a wide array of facilities and devices. These sensors can be found in lights, elevators, escalators, and air conditioning equipment. In short, in comparison to low-rise structures, the concentration of high-rise buildings in Hong Kong are capable of making more effective use of energy and lowering the possibility of energy loss.
EXPORTING OUR SUCCESSES
During the late 1990s, I recall industry executives from London and Singapore traveling all the way to Hong Kong to learn about our high-density development approach. Given the rapid development of the Greater Bay Area in recent years, we must continue to export our city's model to the Greater Bay Area and become specialists in high-density city mapping.
We are able to transmit the technical foundations of our city mapping ideas to the Greater Bay Area, in order to promote more efficient use of existing resources, as well as propel the Greater Bay Area into another metropolitan area.
Obviously, the existence of uncontrolled crowding should not be unqualifiedly defended. To raise the standard of living in Hong Kong, we must continue our efforts to develop more land and expedite the supply of housing.
Several areas are often chastised for having land uses that do not correspond to its stated purpose. In Kwun Tong, for example, there is a no shortage of complaints about the overwhelming number of commercial and industrial buildings crammed into a residential district.
The confluence of three land uses has surpassed the location's capacity, resulting in rising levels of traffic congestion and air pollution, which negatively affects its residents. Thus, despite the benefits that Hong Kong's high-density development paradigm brings, to support the city's continuous growth, we should also develop more of the territory's undeveloped land to suit a range of social and economic needs.
---
Andrew Lam is a member of the Hong Kong Legislative Council
---