---
BEFORE THERE WAS Detective Pikachu, before there was Batman, before there was Sherlock Holmes. . . there was Judge Pao. A crusading figure with a passion to fight crime and clean up the land, Judge Pao lived more than 1,000 years before any of the other justice fighters mentioned above were dreamed up by authors. His name may ring bells worldwide, as there have been many books and movies inspired by his life, including books written in Chinese, English and French.
But it's worth learning the real story, which in some ways is even more remarkable than the fictional tales. For example, unlike the fictional crime fighters mentioned, this hero really existed. Not only that, but his fame spread while he alive, with people saying that he dispensed justice as a human during the day, but at night, he became the immortal Yama of a Department of Hell known as "the Infernal Bureaucracy" and worked as a supernatural judge sorting out the affairs of the Afterlife.
Beat that, Sherlock Holmes!
He also has a really interesting Hong Kong connection.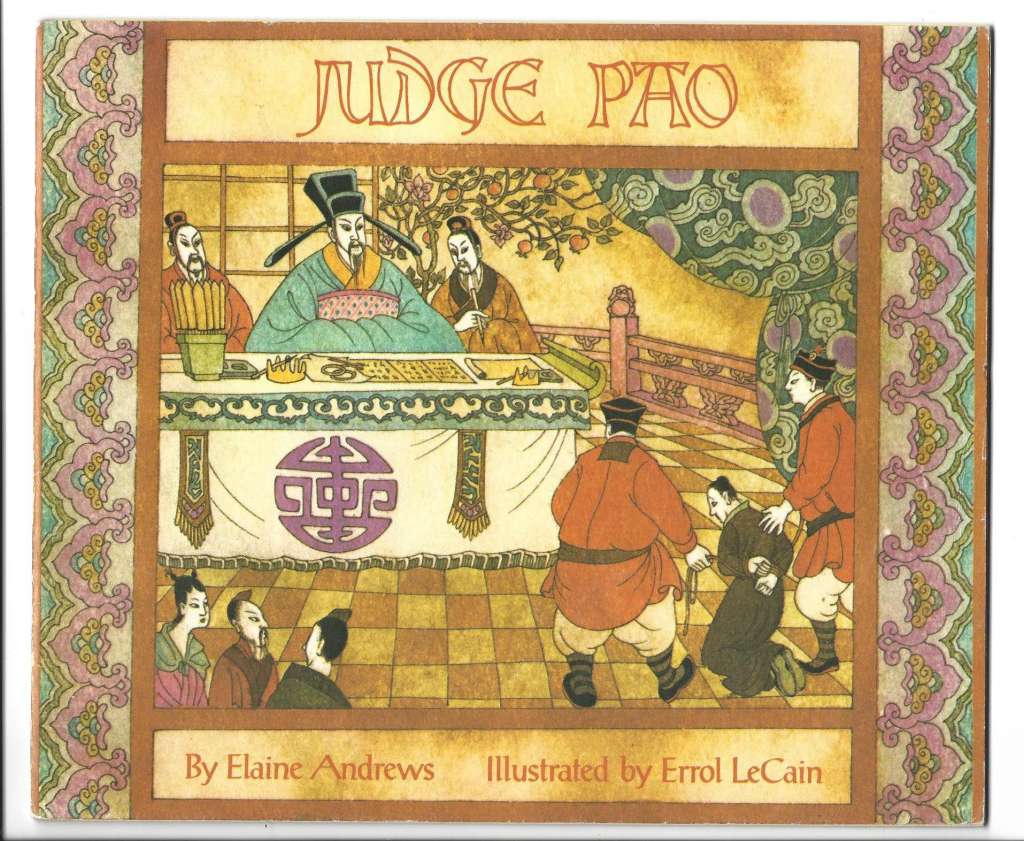 LATE STARTER
But before getting into any of that, we should go back to the start. Let's begin with his name. It wasn't really Judge Pao. He had many names, but the most accurate one to use is probably Bao Zheng (包拯).
The real life Bao was born in poverty, the son of a peasant in Hefei, Anhui. But his parents had high hopes for him, and he began learning to read when he was five. He did well at school. Inspired by Confucian ideas of benevolent governance and the stories of virtuous officials in history, Bao thrived.
At the comparatively young age of 28, he became qualified as Jinshi (進士), the highest rank of Imperial Scholar. Ready to join the ruling classes?
That was what we might expect, but it didn't happen. His parents were frail and struggling to look after themselves, so he postponed his ambitions to take care of them – which he did until he reached his late thirties.
Fortunately, his career didn't seem to suffer—people in China respected young folk who sacrificed years of work to care for their parents. So Bao was accepted into the government and became a high-ranking official during the reign of the brilliant Emperor Renzong (宋仁宗) in the Song Dynasty (960 – 1279).

RISING IN REPUTATION
Bao was an uncompromising judge, fearlessly impeaching corrupt officials and castigating powerful imperial families. He hated corruption and "spoke truth to power", becoming a symbol of justice.
As prefect of Kaifeng, the Northern Song dynasty's capital, Bao initiated reforms in which officials listened to the grievances of ordinary people. This caused him to be given the honorific title of Bao Qingtian (包青天), which signifies a person who brings justice to the people.
As he became famous, tales spread of his miraculous powers of detection. Some of these were probably based on fact, but as the years passed, many were clearly fictional.
SCOLDING THE EMPEROR
One of the pillars of his fame was his courage in remonstrating with anyone who did immoral or stupid things – including the emperor himself, who could have had him instantly executed for the slightest lack of respect.
On one occasion, the land was hit with huge floods. When the waters finally receded, the grateful emperor decided to express his gratitude to the gods by issuing a blanket amnesty to all criminals and promoting all civil and military officials.
Bao objected to the plan. Justice and meritocracy were too important to set aside in this way, he told the emperor. Acts of criminality must lead to punishment, and genuine acts of merit must be the only way to rise in government.

The emperor decided his advisor was correct. Despite living in a culture where thoughts expressed too candidly to people in power could cause disaster, Bao spoke his mind and continued to thrive.
INVESTIGATORY POWERS
As a judge, Bao was said to have tried cases with integrity, firmness in law enforcement and impartiality. For example, he allowed people with little education to make complaints orally without having to complete paperwork. In this way, they could avoid injustices exerted by some officials who would offer to represent them at high cost.

During the latter years of his life and after his death, Bao's myth was fed by numerous items of folklore and detective stories. His demigod status was dramatized in many novels, ballads, operas and later movies and TV dramas. Some of the most popular portrayals of Bao can be found in the novel "Seven Heroes and Five Gallants" (七俠五義) in the Qing Dynasty. That story first appeared in the 1880s. In it, Bao was assisted by a team of heroes who leveraged their fighting skills to arrest criminals and corrupt officials, dealing out justice without fear and favour.
THE LORD OF HELL
And of course the legend that he handled human cases during the day and became a deity judging afterlife cases every night has been perfect for screenwriters.
One of the most famous stories about him in TV drama is "A Civet Cat Exchanged for a Prince" (狸猫换太子). This is a rather gruesome story in which the emperor's concubine gives birth. Her baby is immediately snatched away by a rival who substitutes a skinned civet cat.
But, as in all such stories, the baby is not actually killed, and is raised by an adoptive mother until he can reclaim his place and the story can have a happy ending.

In the tale, Bao solves the mystery by dressing up as the Lord of Hell to terrify the wrongdoer into confessing the crime.
TV SHOW A HUGE HIT
TV series about Bao's sleuthing exploits have been wildly popular in China and Asian countries for decades. When shown in Hong Kong, the TV show was on both channels at the same time on the same evening.
He also became a character in Chinese opera, with a dark brown face and a white crescent on his forehead.

THE HONG KONG CONNECTION

And the Hong Kong connection? His line of descent has been carefully recorded, and a famous family in the city, known for the patriarch Sir Y.K. Pao (short for Pao Yue-kong), is said to be directly descended from the judge. Sir Y.K., who died in 1991, is believed to have been the 29th level grandchild. His own children and their children also still live in Hong Kong.
The Pao family is known in the city for companies such as Worldwide Shipping. Sir Y.K. built the largest shipping company in the world and was called The King of the Sea in a 1976 cover story in Newsweek magazine. His son-in-law Peter Woo took over the company.

Today, crowds of visitors flock to a temple in Henan's Kaifeng city (開封), where they commemorate China's most famous upright official.
And Hong Kong, home of his grandchildren, regularly wins awards in global indexes for having a world-class legal system and one of the planet's best corruption-fighting operations.
China's famous supernatural judge would have been proud.
---
Links: For more stories on Hong Kong and mainland China culture and history, click here.
---
Artwork at the top by fridayeveryday from a photograph by Fanghong / Wikimedia Commons