HONG KONG TECH leaders are betting big on a top secret transparent smartphone to be announced in two weeks. But business reporters are struggling with the company's name: "Nothing".
Here's the story: Phones which are NOT iPhones come and go: but occasionally a brand sticks around and outsells the Apple phone in several markets. Samsung and Xiaomi are role models. Now there's a buzz around a top secret project which has attracted the attention of some of the world's most active tech people.
EAST-WEST PLAYER
Behind it is Carl Pei, an east-west entrepreneur who has been well-known in the tech industry since he was 25 – he is now 32. Born in Beijing, raised in Sweden, and known as a Shenzhen tech guy, he has a good reputation for creativity, and an intriguing ability to make products that span eastern and western markets.
His first phone series, called the OnePlus, got good reviews internationally and was a huge hit in India.
Now, Pei has launched a new, London-based company called Nothing. It will do an international product launch on March 23 – but will give no clues as to what the product is before that date.
Industry buzz says the key element will be a transparent smartphone with innovative features. In the past, his products have included world class features at prices far lower than Apple and Samsung equivalents.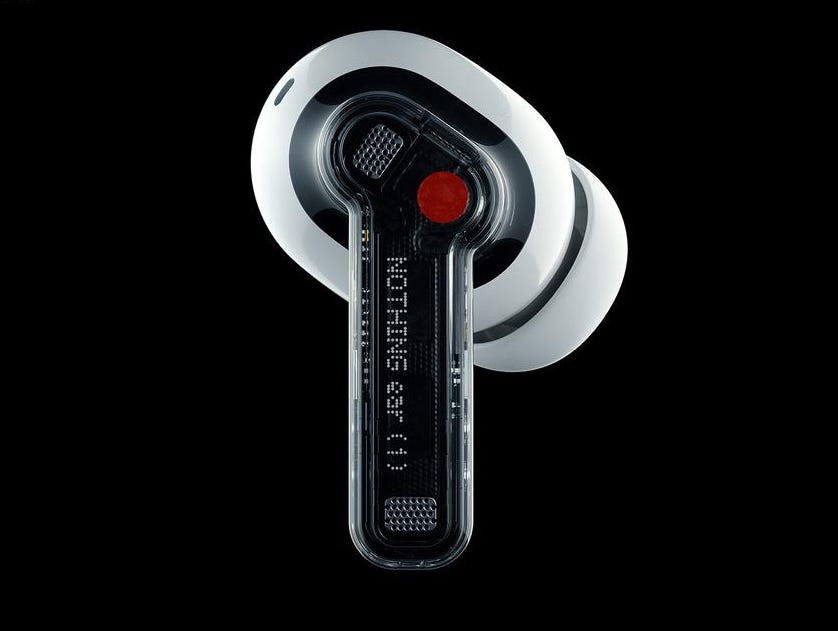 ALL OR NOTHING?
But could all this be a tulip-style investment bubble over nothing? That's certainly possible—but the list of backers means that people are taking it seriously.
Adrian Cheng, one of Hong Kong's best known billionaires, has raced to invest in Nothing. The CEO of New World Development has put cash into it through the firm's private investment vehicle C Ventures.
Another supporter is Yat Siu of Animoca Brands, a Hong Kong-based unicorn known for its world class mobile gaming and blockchain operations.
Google is also an investor, and so is Tony Fadell, known as the "father of the iPod", the product that kickstarted Apple's rise to top of the food chain.
Whatever it is that Nothing is launching, it will look good. Pei has hired Adam Bates, the chief designer of Dyson, the company that did the impossible job of making vacuum cleaners look cool.
NAME IS A PROBLEM
But business reporters are struggling with the name, which makes their sentences confusing.
So, for example, Techcrunch's report on the launch included the line: "Nothing certainly has sufficient funding to make a splash."
It ended with: "Nothing declined to comment on this report."
---
Image at the top from Techcrunch, CC by 2.0