China celebrated "ordinary heroes" this week. While Chinese and overseas journalists wrote their usual political commentaries, leaning to one side or the other, members of the Friday collective prefer human stories. Many people who watched the ceremonies remarked on the number of women and ethnic minority figures recognized for their achievements. Here's one story worth remembering in detail – and below that, notes about other people who were celebrated
GIRL THREE'S SNAP DECISION
SHE DIDN'T EVEN HAVE A NAME. She was known, in the cohesive, collectivist tradition of rural China, as Ma San Jie – meaning "Girl Three of the Ma family."
There appeared to be no chance at all that Girl Three would make an impression on the world. She lived on the banks of the Yangtze River and her job was to mend fishing nets. Her only other expertise was the local geography of the area around Ma Jia Ba village, information that was of no use to anyone.
Until civil war broke out.
Girl Three's attention was caught by the sudden drama in the village, with adults running and shouting.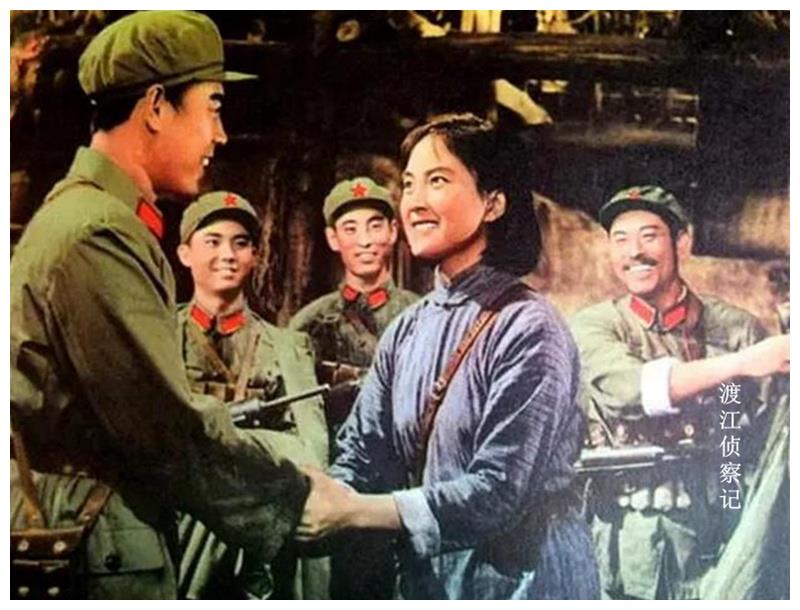 Several movies have been made about the events of that spring, now a key part of Chinese history – the still above comes from Reconnaissance Across the Yangtze, 1974
In 1949, Girl Three was 14 years old. For some years there had been hushed talk of battles and invasions. She didn't understand politics, but knew there was fighting between the "left" and the "right". The left side had proposed a ceasefire, but today, April 20, the right side had rejected it, triggering all-out war.
At the time, the key battle was on the north bank of the Yangtze River, where the Ma family village was.
The entire community mobilized itself to use their flimsy fishing boats and any other vessel they could find, even small paddle boats, to move soldiers across the waters.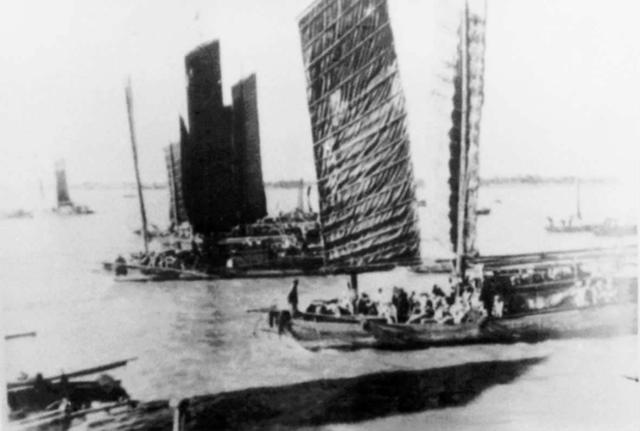 Girl Three offered to help – she knew boats, she knew the river, and she knew the geography of the area.
The soldiers told her to go home. She was a young girl, and it was extremely dangerous – they would be paddling into gunfire, and the strength of the enemy was huge. A rightist leader named Bai Chongxi had 250,000 men, and one named Tang Enbo, on the same river bank, had 450,000 men.
The rightists had more foreign support but the leftists had more support from ordinary people.
'I'm not afraid of death. I can steer. I can paddle.'
As the boats set sail, Girl Three stood on the bank and watched them drift away – and then made her life-changing decision.
She grabbed a long stick, stabbed it into the harborside waters, and pole-vaulted herself onto the deck of the boat steered by her brother.
A soldier, holding a box of guns, started at her."How can you do this? It's dangerous! Aren't you afraid?"
"I'm not afraid of death. I can steer. I can paddle," Girl Three said. Her brother was partially sighted, and Girl Three said knew how to steer and paddle at the same time – and get them where they needed to go.
Girl Three safely crossed the river and then went back to fetch more soldiers. Even after a bullet hit her arm, she continued her job. She made six boat crossings of the Yantze River, safely taking numerous soldiers to the other bank.
The local community organized a ceremony to give her a certificate – but then discovered that she had no name. They wrote "Ms Ma" on it.
Later, her story was told to the leader of the campaign, Mao Tze-tung, who was so delighted that he gave her his own name. She became Ma Maojie, meaning "Mao's sister".
But there was no celebrity culture in China, and Girl Three, recovered from her wounds, soon disappeared back into ordinary life, eventually becoming a worker in a nearby umbrella factory, and then a deputy manager in a footwear firm.
But someone remembered her.
This week Girl Three, under her formal name of Ma Maojie, was celebrated on stage in front of an audience of millions.
Ma Maojie was photographed on stage receiving a medal from Xi Jinping by Feng Yongbin of China Daily.
Seventy-two years after her act of courage, Girl Three was awarded China's highest award, the First of July Medal.
* * *
Other people celebrated included:
Ting Bateer, 70, for his work among the people of Abag Banner in Inner Mongolia.
Zhang Guimei, 64, a pioneer and leader in education for girls
Maimaitijiang Wumaier, 68, for his work in Xinjiang promoting community cooperation.
Wu Tianyi, 86, a medical researcher in Tibet.
Huang Wenxiu, 30, a young poverty alleviation worker tragically killed in a flood.
* * *
Vintage pictures from historical sources
Movie picture: Shanghai Film Studio