ON CHRISTMAS DAY, 1957, the most famous woman in the world cleared her throat and made the first of what would become a series of televised annual speeches.
"In the old days the monarch led his soldiers on the battlefield and his leadership at all times was close and personal," said Queen Elizabeth II.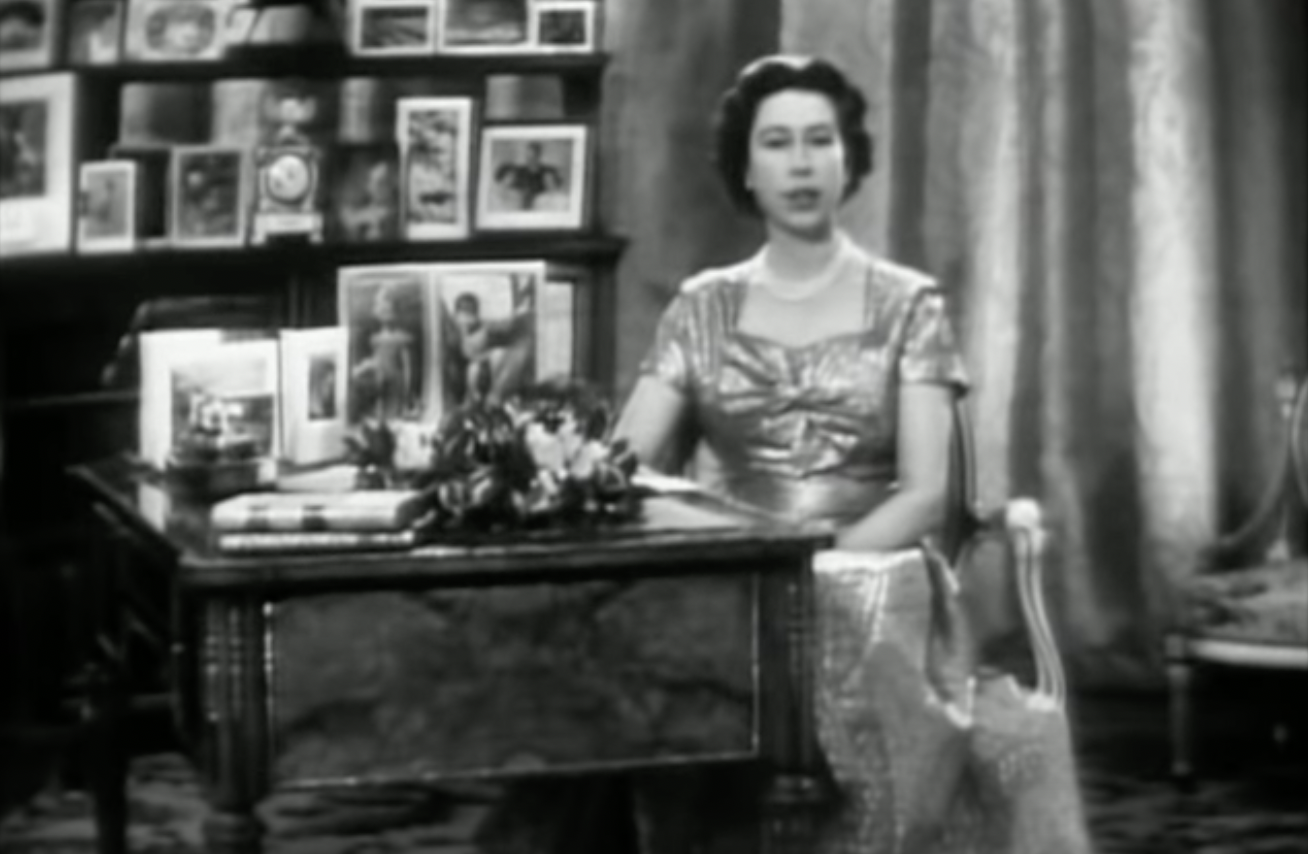 "Today things are very different. I cannot lead you into battle. I do not give you laws or administer justice. But I can do something else. I can give you my heart and my devotion to these old islands and to all the peoples of our brotherhood of nations."

It was typical of Britain's head of state, who was then 31 years old: a wise speech that distanced her from politics, and instead generously expressed her willingness to serve—and not just the British at home, but people further afield.
In those days, the British Empire no longer dominated the planet, but its influence was still global—including in East Asia.
FROM AN EASTERN STANCE
In Chinese eyes, Hong Kong had never stopped being part of China, but the British called it a "Crown Colony", the term indicating that in their eyes, it belonged to the wearer of the British crown—Elizabeth herself.

Such major differences of opinion might appear to be guaranteed to end in bloodshed. But despite the fact that political turmoil did erupt in Hong Kong on several occasions, particularly in 1956 and in the mid-1960s when a number of lives were lost, the relationship between the city and Elizabeth herself remained overwhelmingly positive.

Her first visit to Hong Kong was in 1975. She and her husband spent four days in the city. The crowds were friendly, the Gurkhas played bagpipes, and the Post Office printed special stamps.

Among the people she met was Hu Fa-kuang, a local businessman who was to become a major sponsor of sports facilities in Hong Kong, among other things. The business community, led by Tang Shui-kin and the Jockey Club, commemorated her visit by building Queen Elizabeth Stadium.

Time passed, and Queen Elizabeth II did not visit Hong Kong again until 1986. But on that occasion, the time she spent here was overshadowed by a much bigger story. She went into mainland China, the first British monarch in history to make that journey. Again, she avoided politics, and created a positive impression in the eyes of her host, Chinese leader Deng Xiaoping.
FRIENDLY BUT NUANCED
Did things turn sour after the events of 1997, when China regained full leadership over Hong Kong? Still no, not at all. Western journalists tend to present a simplistic, nuance-free view of Hong Kong people as "free" in the British era and "oppressed" under Chinese rule, but this bears little resemblance to reality. By 2018, east-west relationships concerning Hong Kong remained not just positive, but warm and good-natured.
The present writer attended a large party at a hotel in Hong Kong to celebrate the Queen's Birthday in 2018. The city's leader Carrie Lam gave a speech, as did the Queen's son, Prince Edward, who had flown into Hong Kong.

The mood was upbeat, with both dignitaries opting to make light, humorous speeches, celebrating the rich and ongoing friendship between Hong Kong and Britain.
But this atmosphere wouldn't last.
CHANGE OF POSTURE

Unbeknown to us, things were already changing behind the scenes. The US switched to a dramatically negative posture towards China before the end of 2018, and the UK quickly followed suit. Today, no one would say that political tensions don't exist between this city and its former rulers.
The western media had long had a tendency to demonize China, but the process suddenly went into overdrive from 2018, with a long string of harsh stories that made many people see the country negatively.
This has been particularly true since 2019, when it became abundantly clear that outside forces were exploiting grievances in Hong Kong to create or support violent unrest, and there were regular sharp differences of opinion between local authorities and representatives of western nations.
CALM AGAIN
Yet now today, in 2022, the focus of geopolitics has moved elsewhere, with Hong Kong no longer being top of the news cycle. Things are relatively calm again.
Somehow, Queen Elizabeth has managed to sail through good times and bad times with her reputation intact.
A quick scan of the social media discussions this morning, the day that Hong Kong people learned that Queen Elizabeth had died at the age of 96, reveals something interesting. Despite the usual over-politicized people using the opportunity to throw barbs one way or the other, the majority of comments from Hong Kong people are positive.
"The world lost a great leader today, one that had led her people so well that she is respected by many worldwide," said Anthony Chau, a well-known Hong Kong music education entrepreneur.
She was "a force to be reckoned with," said technology reporter Richard Lai.
Vicky Ng, a Canadian Hongkonger who makes videos of her life as a mother, said: "Queen Elizabeth has been doing her job for so long that without her in the world, feels like something's missing."
People in Hong Kong are being deliberately unpolitical and instead choosing to be generous of spirit, just as Elizabeth herself had been in that speech she made in 1957. Her speech included another wise thought that has never been more true than it is today:
"It has always been easy to hate and destroy," Elizabeth said. "To build and to cherish is much more difficult."
---
All photographs from historical sources.