Planners designed ten thousand kilometers of bike track in China, as cycling makes a huge comeback
---
THE BICYCLES ARE BACK. Cycling, for decades the dominant mode of transport in China, is becoming popular again, and the potential is immense.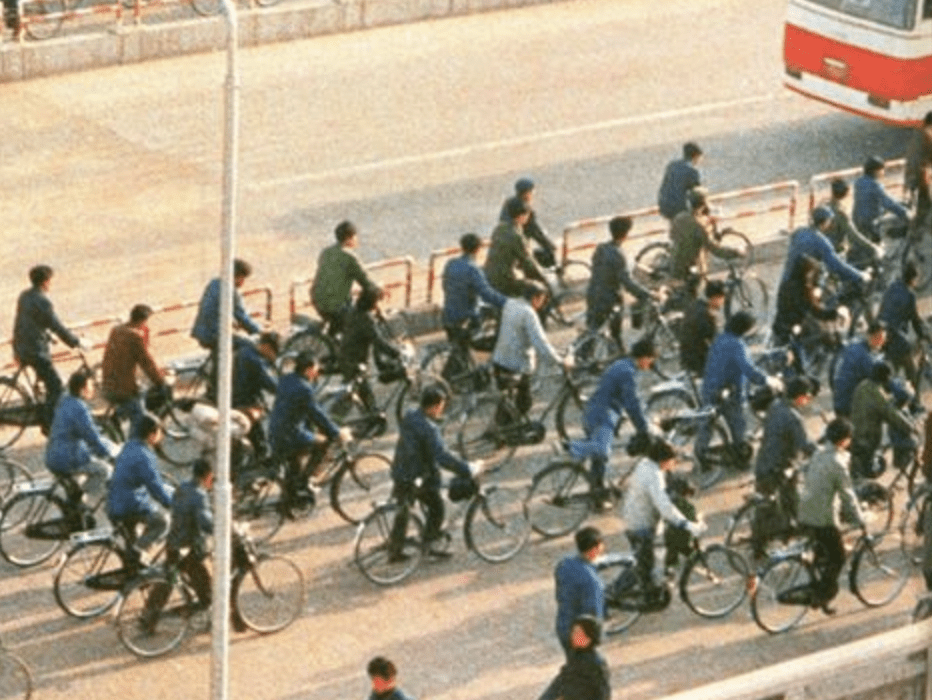 As recently as the 1990s, China was known as the Kingdom of Bicycles, with roads dominated by huge groups of cyclists on traditional, black, sit-up bikes. Then everything changed, as the world's most populous country, tragically, discovered the automobile in a big way.
Today, cycling is making a huge comeback, thank goodness, and there are lengthy cycle paths in many big cities, including some astonishingly ambitious ones, stretching for many kilometers, and ways to cycle along inter-city expressways too. Planners are looking at European locations like Amsterdam and Denmark for inspiration on how to do it right.
PROTECTED BY LAW
In Beijing, a law passed last year prevents motorcyclists from using bicycle lanes, which are springing up everywhere – including two lanes in Chang'an Avenue in the center of the city. "Chinese scholar trees planted alongside the bike lanes shade cyclists from the summer heat," said Ciu Ja, writing in the China Daily.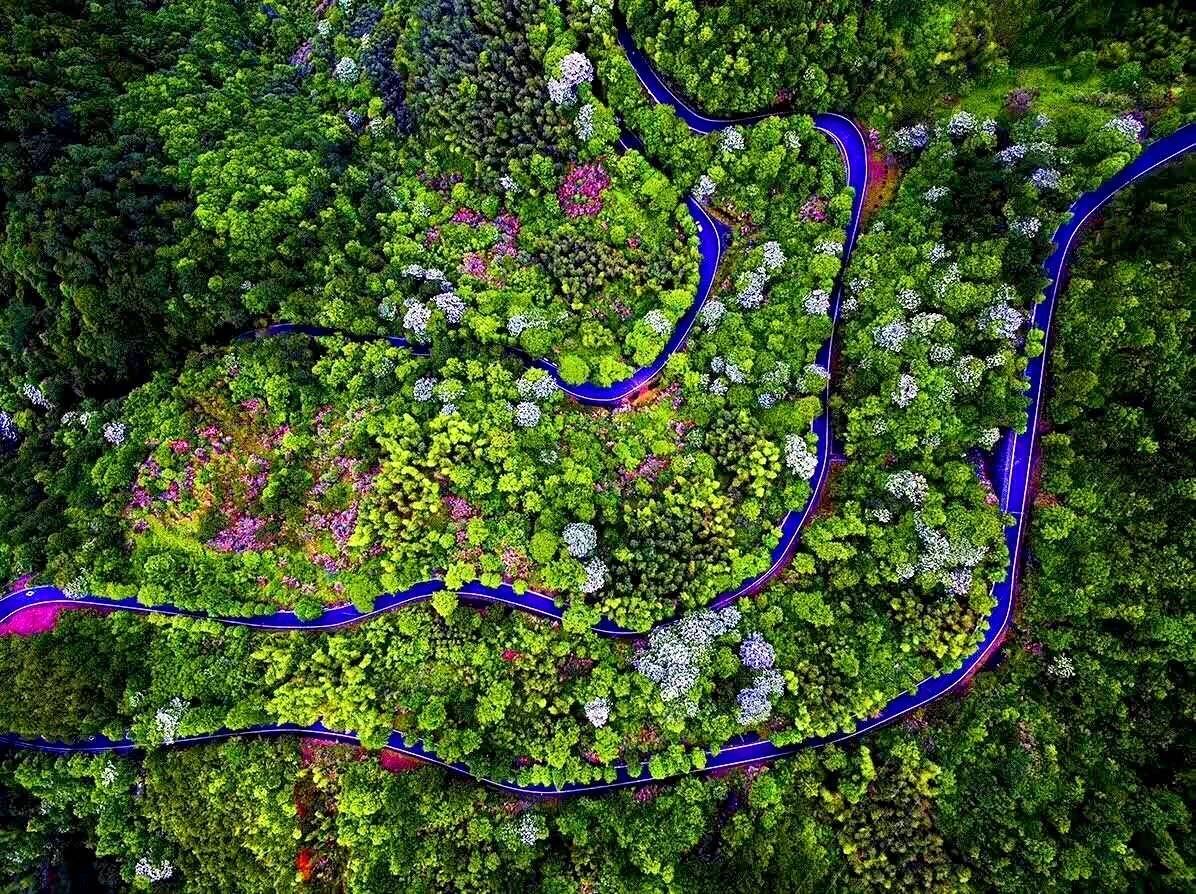 Some people head for the outskirts of Beijing, which are hilly mountains great for cyclists who like a challenging ride. "At almost 17,000 square kilometers, the municipality of Beijing feels endless. Beijing is larger than the countries of Lebanon and Luxembourg combined," cyclist Haig Balian told Supchina earlier this year.
GOOD FOR PLANET, GOOD FOR YOU
What's behind the phenomenon? Cycling saves you money, improves your health and benefits the environment – what's not to love? People are more health conscious these days, and are enjoying a way of getting fit while going places and feeling virtuous.
Xiamen in 2017 unveiled the "world's longest elevated cycleway", which was a raised bicycle path which stretched for 7.6 kilometers.

In 2019, Beijing opened a 6.5 kilometer cycle track which has been dubbed "the highway of bikes" as it is used as a commuter track by people wanting to beat the traffic jams between Huilongguan and the "Silicon Valley" industrial hub of Shangdi. 

In Western countries, bicycles tend to be banned from motorways, but they are encouraged in some parts of China, and kept safe with barriers. On Reddit last year, a user named Lean Hsi wrote: "Recently made a two day trip from Shanghai to Deqing, Zhejiang. All the new highways have great cycling infrastructure with well surfaced, separate and generally wide small vehicle lanes. In some cases these are wider than a single lane of the main highway."
Zhejiang Province is the leader, though, with an ambitious multi-year plan to grow a cycling paradise, 10,000-kilometer network of green cycling paths. Our reporters have not visited recently, but if anyone knows how well the project is progressing, we'd love to hear about it.
SUPER-CHEAP
While yuppies can spend a small fortune on specialist lightweight bikes in China, just like in other countries, there are also cheap rental bikes that can be picked up for temporary use at street corners.

The "shared bike" phenomenon, in which you rent a bike cheaply, has been through hard times, but the survivors are still big n China. "There are about 950,000 such bikes in the city, and they were used more than 950 million times last year," said Ciu Ja.
Many Chinese who buy their own, use bikes made by Giant Group, a Taiwan company. (In many areas of activity, including business and academia, there's a highly positive relationship between the peoples of mainland China and Taiwan, contradicting the western media's portrayal of them as warring groups.)
STEEP CHALLENGE
Hong Kong, meanwhile, gets mixed reviews. While some cyclists have enthused over their full days of happy two-wheeled explorations, others have harshly criticized the government for not doing enough.

Hong Kong's new rural towns, such as Tung Chung, have many kilometers of bicycle track and special parking for bikes, in the hopes of encouraging citizens to live in the rural areas and cycle to public transport stations. The government also provides maps of cycling routes.

Meanwhile, on the mainland, safety on the roads is a concern, as it is in any developing country. There are plans afoot to provide more legal protection for cyclists, the China Daily reported today. That will certainly be necessary as the market expands and the traffic jams in cycling lanes become more common.
The paper interviewed a bike shop owner named Luo, who said: "The glory days of the Kingdom of Bicycles have returned."
---
Image at the top by Tao Yuan/ Unsplash