Hong Kong was in the spotlight at the annual meeting of China's parliament on Monday
Vice-Premier focused on the city in special session with 17 Hong Kong deputies
Pandemic and livelihood issues are key focuses
---
CHINA'S LEADER XI JINPING personally expressed a high level of concern about the latest pandemic situation in Hong Kong, the country's Vice Premier Han Zheng said on Monday. Han was talking in Beijing with 17 Hong Kong deputies to the country's parliament, the National People's Congress.
During the meeting, Han assured the Hong Kong representatives of the Central Government's staunch support for the city in its fight against the pandemic, and urged leaders to get a grip on the pandemic swiftly.
China's leadership has given steadfast support to the SAR in numerous ways, including building makeshift hospitals, providing medical equipment, anti-epidemic materials, food, and other necessary items.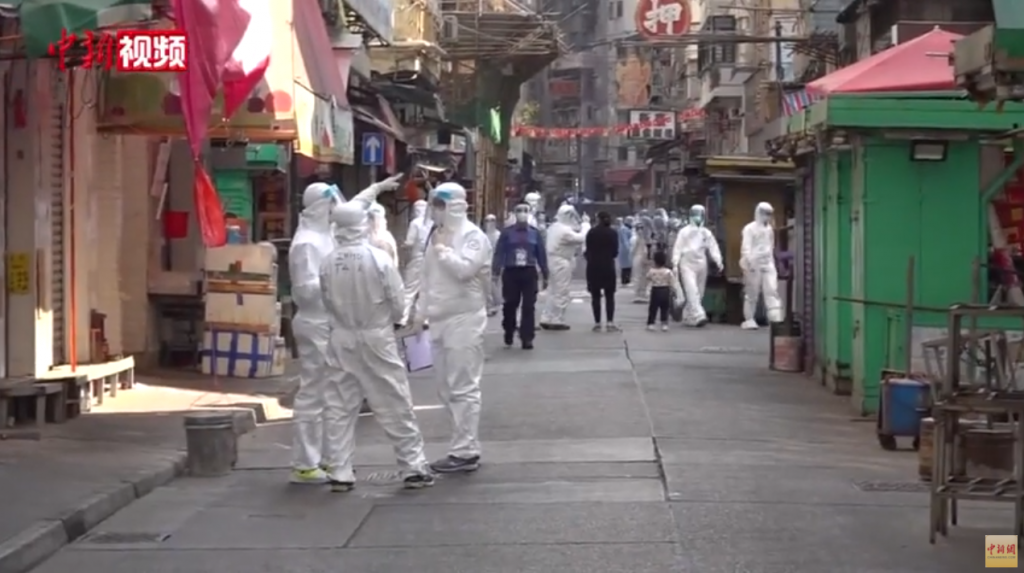 Han called for Hong Kong people to stand united, and government officials at all levels to put people's lives and personal safety first amid the outbreak of the pandemic. It was of utmost importance to protect and save people's lives, especially those of the elderly and young people, he said.
In response, Hong Kong delegate Dr Herman Hu (below) said the country had placed the best interests of the seven million-plus Hong Kong people at heart and cared about the city unswervingly.
He said it was deeply encouraging and touching for all of us to realize Han's resolute and unwavering support as well as unceasing care given to Hong Kong.
In addition to voicing concerns about the pandemic, Han stressed the importance of maintaining confidence in the concept of "One Country, Two Systems" – which he said benefitted the Chinese nation and safeguarded the prosperity and stability of Hong Kong.

SPECIFIC TARGETS IDENTIFIED
Several specific aims were identified. The SAR should make concerted efforts to boost development in financial services, innovation and technology sectors, which are the fundamental strengths of the city, he said. There should be greater focus on social development and people's livelihoods. Housing issues remained a top priority, as that would give Hong Kong people a strong feeling of hope for the future.
Hong Kong should also gear up to do a good job in organizing the upcoming Chief Executive election, which must be held in a fair, open and just manner to stand the test of time.
Han called on Hong Kong to take the initiative to integrate itself into China's national development.
Hong Kong delegates commented that the Vice Premier had a full understanding of the city's actual situation and far-sighted vision for its future. He was aware of the main concerns of Hong Kong people, and the elements that would best serve their long-term interest.

BACK ON TRACK
Dr Hu said he believed that Hong Kong should strengthen itself and stay self-reliant in order to overcome its difficulties.
He was confident that such an attitude would enable Hong Kong to get through the pandemic, and make sure its economic and societal development would get back on track.
---
Image at the top courtesy of Hong Kong deputies to the NPC