IMAGINE THE SCENE. A teacher is in a classroom in Europe or Africa or Asia teaching computer coding skills to children.
Then there's a problem. A tough query or technical issue brings the lesson to a halt.
What to do? The educator quickly types a request on his keyboard.
Ping! Answers arrive.
The ability to get help, live within in lesson, converted Richard Burkhill, head of computing and information technology at Rugby School Thailand. "It's like having a second or third teacher in the room," he said.
Across the planet, educators have been commissioned to teach digital skills to students – and one Hong Kong company is enjoying significant success in making it happen, to the gratitude of teachers around the world.
BSD Education, founded in 2013 by Chris Geary and Nickey Khemchandani, has quickly become a known name in the digital "ed-tech" area.
If you visit the company's home on the web, it's easy to see why BSD has thrived. It's an attractive, well-organized online set of programs that provides everything a teacher needs. By minimizing the use of text and explaining things with cartoons and videos, it makes an esoteric subject look easy.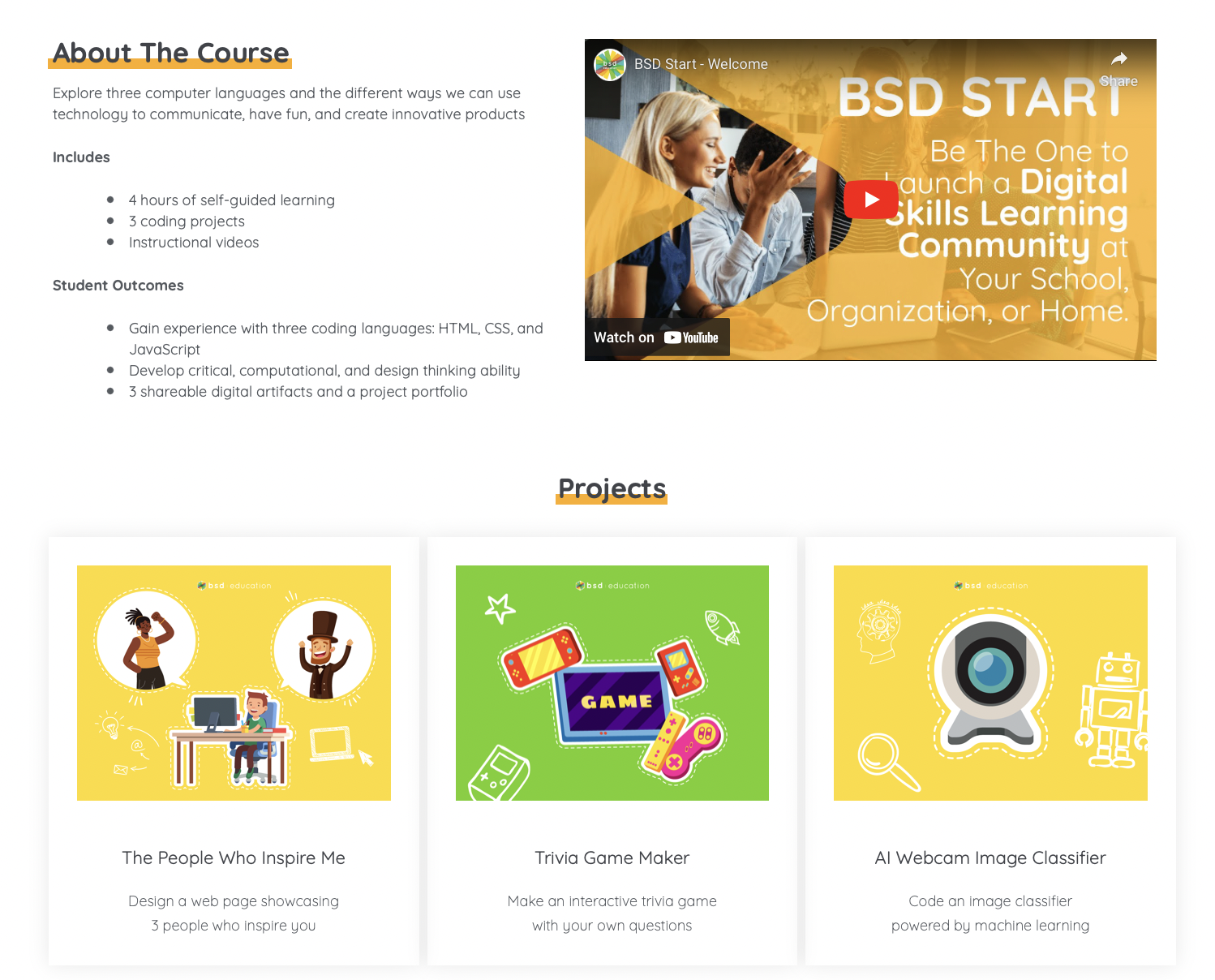 But there's a lot there. BSD (defined on the site as "Build Something Different") provides an online learning environment, so that lessons and grades can be handled within the program. There's also a curriculum provided, so teachers don't have to create their own – but it is customizable, so that teachers can match it with that of their school or regional educational authority.
The BSD system also spans the age groups, so there are options for young children, secondary age students, and even adults doing professional development. And with live responses available for questions, teachers can be individualized help in just minutes.
On the downside, the BSD team have an ongoing challenge, with many rival firms wanting to get into a similar space.
Still their timing looks good. New Hong Kong Chief Executive John Lee Ka-chiu recently delivered a policy address which specified that junior children should learn coding and older ones more advanced digital skills, such as learning how artificial intelligence works. That should see a demand for their service in their home territory. But the company works in Asia and in the west, with schools of different abilities and different social levels.
At the Buckley School in Los Angeles, BSD provided a platform where students built their digital skills and a portfolio housing all of their digital projects. Since it was online, they could keep access to their work. When it was time to apply for college or careers , they could present a portfolio of their achievements.
In a very different situation, the Hong Kong company worked with teachers at String Theory School in Philadelphia (the name refers to musical instruments, not science). "The very idea of coding was challenging however because many students—and teachers!—didn't have prior experience coding," said BSD.
The company's staff provided foundational lessons on what coding was, and how to understand the different coding languages. "In the beginning, students are following the lessons closely but as they gained confidence, they started putting their own personalities and interests into the projects," BSD said.
Click here for an essay profiling co-founder Nickey Khemchandani.
---
Image at the top by Kenny Eliason/ Unsplash