WHILE PEOPLE AROUND the world talk about "Chinese food" as if it is a one thing, in fact there are eight great regional cuisines in China, and the most popular is Cantonese. (The other seven cuisines are Anhui, Fujian, Hunan, Jiangsu, Shandong, Sichuan and Zhejiang.)
Cantonese cuisine is characterized by its light seasoning, tender texture, slight sweetness, and freshness, being based on local, seasonal ingredients. But it is complex, too, having mixed roots, including dishes from Guangzhou and Chaozhou styles, and also Hakka cuisine.
There is a Chinese saying that only when a dish looks good, smells good, and tastes good, can it be said to be exemplary cuisine – and this is certainly true of Cantonese cuisine.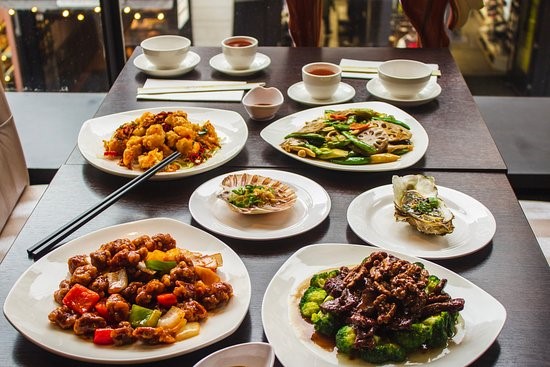 Cantonese chefs make use of a plethora range of cooking techniques from pan-frying, deep-frying to steaming, stewing, braising, roasting and others to prepare tasty food for people to savour. The aim is to prepare food in the best way to preserve the original flavours of the primary food ingredients.
The cuisine has a long history as dishes can be traced back to the early Han Dynasty more than 2,000 years ago. But it really flourished in the late Qing dynasty (1636–1912).
MAJOR CONTRIBUTOR
Jiang Kongyin (江孔殷), also known as Jiang Taishi (江太史), was a well-known connoisseur in Guangzhou, and is said to have shaped modern Cantonese cuisine.

As an accomplished scholar in late Qing dynasty, Jiang was born into a family of high reputation and his ancestors built their wealth on tea trading.
Having a passion for the culinary arts, Jiang (left) trained his family chefs and invented new dishes that later became the leading trends of Cantonese cuisine. The most famous original recipes by Jiang are his five-snake soup and deep-fried custard. (Learn more in our article on snake-related dishes.)
Jiang's love of delicacies led to him hosting numerous banquets at his manor in Guangzhou's Haizhu district (海珠區) and the culinary secrets his family's chefs created for the banquets became known as Taishi's recipes (太史菜譜).
One of beloved culinary dishes is snake soup, which combines up to five varieties of snake, as well as other delicacies, such as fish maw and Chinese ham.
Jiang was way ahead of his time as a forerunner of farm-to-table dining. The food ingredients used for the banquets was supplied by his family's farm. The fresh agricultural produce also served as gifts to Jiang's guests.
FRESH TASTE
Cantonese cuisine particularly flourished in Shanghai and other parts of China in the 1920s. From that date, Da San Yuan Restaurant (大三元酒家) became one of the renowned Cantonese restaurants in Guangzhou.

The most famous Cantonese dishes include Deep-fried Crispy Chicken (脆皮炸子雞), Roasted Suckling Pork (烤乳豬), Poached Lobster in Soup (上湯焗龍蝦), Roasted Goose (燒鵝), Char Siu (barbecue pork 蜜汁叉燒), Classic Cantonese-style soup(老火湯), Wonton noodles (雲吞麵) and others.

Cantonese cuisine is famous for rich ingredients, and is also often associated with fresh seafood such as fish, scallops and shrimps. As Guangdong is close to the South China Sea, chefs have seized the advantage of the region's supply of fresh seafood.
ACCLAIMED WORLDWIDE
Nowadays, Cantonese cuisine is available all over China and in much of the wider world.

But there is still room for individual chefs to add their special touch. Guangzhou's top-notch culinary master Zhuang Weijia (莊偉佳) (below) has developed his signatory and widely-acclaimed specialty, which is Sweet and Sour Crispy Fish (糖醋菊花魚).

A former executive chef of the White Swan Hotel in Guangzhou, Zhuang is one of the best-known chefs in Guangdong. His fish is perfectly crisp and is served with tasty asparagus presented as chrysanthemum stems, and leaves shaped from cucumber, accentuating the aroma and providing rich flavours.
Guangzhou is one of the culinary capitals of China, from lively street food stalls and vibrant night markets to fine dining restaurants.
Dozens of restaurants in Guangzhou have clinched Michelin-stars: the highest award for restaurants with the most superb quality of cuisines worldwide. Cantonese food has filled the bellies and comforted the souls of food lovers in China and overseas, sealing its credentials as the king of Chinese cuisine.
---
Image at the top is by Aditya Romansa/ Unsplash