Hong Kong's film makers and fashion designers would be hit if US politicians succeed in banning the city's trade representative offices, which actively promote their works. This is the latest in a long list of strategies that harm Hong Kong people but are dressed up as "saving" us. In reality Hong Kong and the United States have a positive relationship which is well worth saving, says Andrew Lam.
---
UNITED STATES SENATORS are on the attack: and have set their sights on Hong Kong's representative offices in their country.
Marco Rubio, a Republican, and Jeff Merkley, a Democrat, last month filed a bill called the Hong Kong Economic and Trade Office Certification Act.
Rubio first introduced similar legislation in December 2022 with Congressman Chris Smith. That piece of legislation lapsed at the end of 2022 following the end of the previous Congressional term.
Available sources so far indicate neither the White House nor the US State Department has taken a public position on this matter.  Nonetheless, if the legislation were finally to be enacted and become law, it would require the US executive branch to certify on an annual basis whether Hong Kong Economic and Trade Offices (HKETOs) in the US merit the extension of its quasi-diplomatic privileges. 
If they do not, HKETOs have to cease operation on the US soils. Even if the executive branch determines to continue with such privileges, the US Congress might veto the decision leading to their ultimate revocation.
HKETOs operate in Washington DC, New York and San Francisco looking after Hong Kong's commercial and trade interests. In addition to that, the offices also promote the soft aspects of Hong Kong, that is our cultural and related heritage. They are bridges between the two places. The senators' picking of HKETOs is in fact like burning the bridges. Is it a wise move at all in international relations?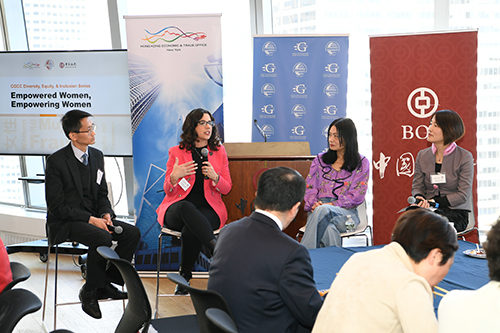 The impact of this legislation could be minimal, if not completely negligible. Under the US-Hong Kong Policy Act 1992, the US State Department is required to make an annual report on Hong Kong—which is per se a flagrant intervention of China's internal affairs—in any event. That is the legal basis of the infamous annual Hong Kong reports produced by the US State Department. On top, different agencies, congressional committees or commissions would have to include, inter alia, a "Hong Kong" chapter in their reports regarding China.
The past few years have witnessed a growing trend toward "assessments" and "reporting" among the US politicians. In 2019, the then US President Donald Trump signed a Hong Kong Human Rights and Democracy Act 2019, requiring, inter alia, "annual assessment" to determine Hong Kong-US trade relations. Taking all these together, the Rubio-Merkley Act has in fact added nothing new or meaningful.
LONG POSITIVE RELATIONSHIP
The economic and cultural relationships between Hong Kong and US have been long and deep. The US has been a major source of foreign direct investment for Hong Kong. We are home to many American companies, who are attracted by our always open and dynamic system.
On the other side, US has long enjoyed a trade surplus with Hong Kong. According to the US Trade Representative, US goods and services trade with Hong Kong totalled around US$54 billion in 2020. Exports were US$36.3 billion; imports US$17.6 billion, meaning the US enjoyed a trade surplus of US$18.7 billion. It is noteworthy that such exports of goods and services to Hong Kong supported about 156,000 jobs in 2019 alone, according to the US Department of Commerce.
CULTURAL LINKS
Human connections between the two places are as strong. American popular culture, from movies to music to fashion, has had a considerable impact on Hong Kong for decades.
Numerous Hong Kong people, particularly those of previous generations, have relocated to the US. Their family members of the second or even third generations have now become integral parts of many local communities in US cities like New York, Seattle, San Francisco and Los Angeles.
A sizeable number of Hong Kong young people pursue education at American universities, and it remains trendy even nowadays.
And there's no need to mention the market share of US smart phones, computers, and computer software! These factors and others have made the ties between the two places unique and enduring.
ORIENTAL AND OCCIDENTAL
On the other hand, Hong Kong boasts a rich and diverse culture, reflecting influences from both oriental and occidental traditions. Its distinctive blend of tradition and modernity has made it a sought-after destination for tourism and a centre for cultural exchange with the US.
These vivid examples serve as a testament to Hong Kong's enduring role as a bridge between the East and West, a position it has held for generations.
JEOPARDIZING COMMON INTERESTS
So it is a matter of regret to see some US politicians, time and again, choose to turn a blind eye to such deep-rooted ties and seek to jeopardise our common interests in pursuit of their own domestic political agenda. The pretext the senators deploy to launch the attacks is, unsurprisingly, the enactment of the National Security Law (NSL).
All those who have a fair understanding of Hong Kong would realise that NSL is only a stop-gap measure to plug the loopholes caused by our non-action regarding Article 23 Basic Law for a quarter of a century.
The NSL has restored stability and order to Hong Kong after a period of social unrest and violence.  It has created a safer and more secure environment for all residents and businesses, including American ones.  In that light, any claims that it is a piece of draconian law simply cannot stand up to the test of proof. You can just look at the text. Any attacks based on NSL are not only unfounded but also counter-productive. 
While the US has its own sets of complex, comprehensive and extraterritorial laws protecting US' national security, its "concerns" and "complaints" about Hong Kong's NSL appears to be, if not hypocritical, ironical.
BETTER TO MAINTAIN OPEN TIES
In recent years, the relationship between Hong Kong and the US has faced some challenges. Despite these challenges, let's not lose sight that the economic and cultural relationships between the two places remains strong. The two economies are highly interdependent, and it is vital to recognise the importance of maintaining open and cooperative ties in the face of a rapidly changing global environment.
Souring the Hong Kong-US relationship will bring more harm than good. It is imperative that both sides work together to find common grounds and promote mutual interests. There are many areas where the two places can collaborate.
Ultimately, the only time-proven principle of conducting international relations—diplomatic, economic, cultural, or otherwise—is mutual benefit.  Cooperation will certainly bring more benefits to all sides than confrontation.
---
Andrew Lam is a member of the Hong Kong Legislative Council.
---
Image at the top is by the HK Trade Development Council and shows the Hong Kong fashion industry.